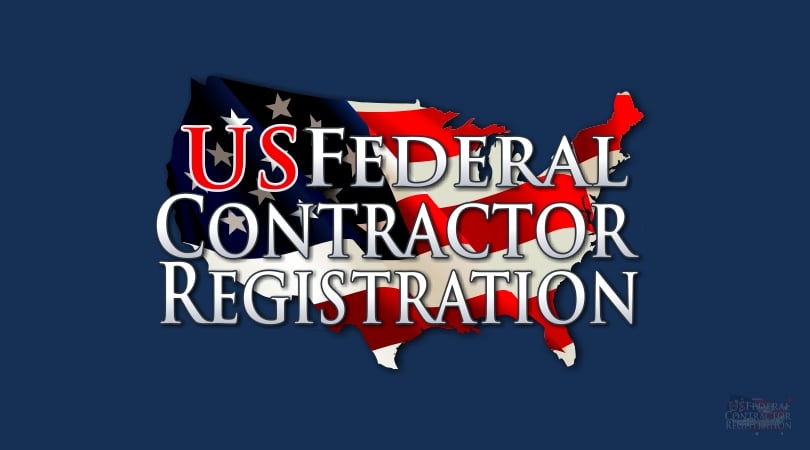 SBA has put out several articles about Minority Owned Business and 8a qualifications. The posts make it hard for small business to identify if they are a minority owned business or an 8a business.
A Minority Owned Business can be self certified in SAM.gov or System for Award Management. When this self certification is done it means nothing. No contracts are set aside for this this Minority Distinction, it is just a box to check similar to filling out your ethnicity on a survey. An 8a Certified vendor is an entirely different story; 8a vendors are set aside contracts and on average each vendor procured over 2 million dollars per contractor in 2014. 2 Million dollars per year average for 9 years (the time the 8a program lasts) means the average vendor will make over 18 million dollars. The 8a really is a no brainier if you qualify.
"Getting on the 8a is the best decision a business can make, especially going into the 2016 fiscal year" Eric Knellinger US Federal Contractor Registration
See below from SBA.gov
Minority-Owned Businesses
SBA's 8(a) Business Development program can help qualifying minority-owned firms develop and grow their businesses through one-to-one counseling, training workshops, and management and technical guidance. The program also provides access to government contracting opportunities, allowing these businesses to become solid competitors in the federal marketplace.
How do I know if I qualify for the 8(a) program?
Some minority groups are presumed to be socially and economically disadvantaged and can qualify for the 8(a) program. These groups include: African Americans, Hispanic Americans, Native Americans, Asian Pacific Americans and Subcontinent Asian Americans. Individuals who are not members of one or more of these groups can be considered for the 8(a) program, but they must provide substantial evidence and documentation that demonstrates that they have been subjected to bias or discrimination and are economically disadvantaged. Firms owned by Alaska Native Corporations, Indian Tribes, Native Hawaiian Organizations and Community Development Corporations can also apply to the program.
The above is great information but many business get confused and think they have found a short cut. They think they can self certify in SAM and get in the 8a program, this is most certainly not the case. In order to become an 8a vendor a business must meet the below:
8(a) Requirements Overview
Generally, to be approved into the 8(a) Business Development program and become certified the business must meet these eligibility requirements:
The business must be majority-owned (51 percent or more) by an individual(s).
The individual(s) must be an American citizen, by birth or naturalization.
The business must be majority-owned (51 percent or more) and controlled/managed by socially and economically disadvantaged individual(s).
The individual(s) controlling and managing the firm on a full-time basis must meet the SBA requirement for disadvantage, by proving both social disadvantage and economic disadvantage.
The business must be a small business.
The business must demonstrate potential for success.
The principals must show good character.
SAM System for Award Management Registration- Can Be Preformed by US Federal Contractor Registration
Separate eligibility requirements exist for a business that is owned by American Indians, Native Alaskans, Native Hawaiians or Certified Development Companies.
Below are the documents that are needed:
Your firm's signed and dated federal tax returns over the past three years (must include all schedules and attachments)
Personal signed and dated federal tax returns for the past three years for all individuals that either own more than 10% of the firm or have a key position in the firm. (Must include all schedules and attachments)
Your firm's financial statements for the past three years
Your firm's balance sheet and profit and loss statements for the past three years (include most recent, current within 90 days of your application
Two-Year Rule Waiver (if firm is under two years old) addressing how it meets the below objectives
Substantial demonstration of business management experience
Demonstrated technical expertise to carry out business plan
Adequate capital
Record of successful performance on contracts (please provide copies of contracts that will reflect the different sizes the firm can handle and the different services/products, billing invoices and bank statements reflecting deposit of receipts). Evidence also to include letters of reference from the firm's clients.
Ability to obtain the personnel, facilities, equipment, and any other requirements to perform on contracts
If the firm has not generated revenue, you will be unable to waive the two year rule
List of all federal, non-federal and private sector contracts for the past two years
Lease agreements
Proof of signature authority on firm bank account(s) (signature card(s) for firm bank account(s) and/or letter from the bank)
Documented proof of contributions used to acquire ownership (for each owner)
Documented proof of any transfer of assets to/from the firm
Documented proof of any transfer of assets to/from any of its owners over the past two years
State filings (signed, dated and stamped by the state where the firm does business)
Certificate of good standing
Foreign corporation filings
Articles of incorporation, articles of organization
DBA ("doing business as") filings
Governing documents, signed by the principals
Bylaws, operating agreements, partnership agreements
Meeting minutes
Stock certificates and ledgers
For majority owners and firm managers:
Proof of social disadvantage
Proof of economic disadvantage
Background information and personal information for all principals:
Resume
Completed Statement of Personal History form
Proof of U.S. citizenship or naturalization
Duties within the firm and time devotion
List of other business interests and time devotion
Nature of outside employment and time devotion
Financial information for all principals:
Signed and dated personal tax returns for the last three years (must include all schedules and attachments)
Completed personal financial statement form (from individual and spouse)
List of all assets, liabilities, real estate and other personal property, including transferred assets
Information on delinquent federal obligations, past due taxes or liens, bankruptcy filings and pending civil lawsuits
List of SBA loans for firm and other businesses owned by the principal(s)
Principals include:
owner(s) of more than 10%
officers
directors
members
partners
key employees
8a Business Development 2014 Numbers and Average Award per Contractor
The 8a Registration is a very complicated registration but it is very rewarding when completed. In 2014 the average 8a contract was awarded for $179,378.34 dollars. There are currently 6659 registered 8a vendors in the SBA's Database. Each 8a Vendor received 13.76 contracts in 2014 for an average of $2,468,869.60 to each properly registered 8a vendor.
If your business wants to learn more about the 8a program please contact Johnathan Maness at 1-877-252-2700 Ext 739.