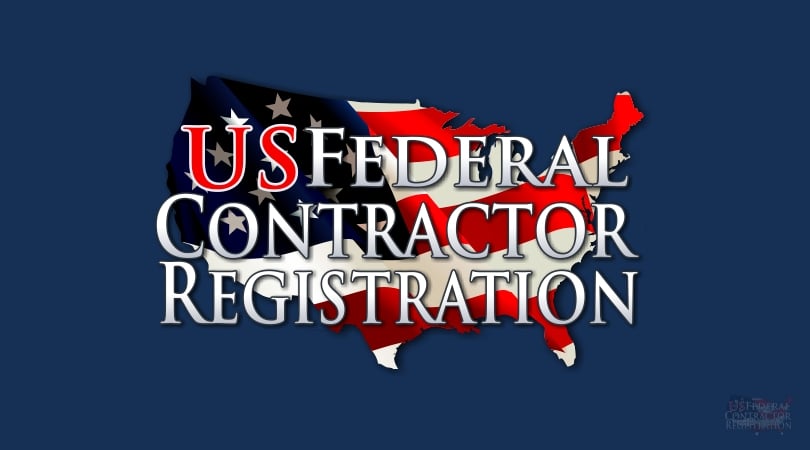 Are you a veteran who owns a small business interested in bidding on government contracts? The government sets aside millions of dollars worth of contracts every year just for veterans -- and here's what you need to know about winning them.
The Service-Disabled Veteran-Owned Small Business Concern Program (SDVOSBC) requires a business owner to prove ownership and control, as well as establish guidelines for sole source and set-aside procurement opportunities. A business must meet the following specifications to be considered eligible for the SDVOSBC program:
Must have a service-connected disability that has been determined by the Department of Veteran Affairs or the Department of Defense
Must be considered small under North American Industry Classification System (NAICS) code assigned to procurement
The Service Disabled Veteran must unconditionally own 51%, control and manage daily operations, and hold the highest officer position in their business
In 1999, the Veterans Entrepreneurship and Small Business Development Act was created. This act has a goal to generate about $15 billion of all prime and subcontracting government contracting dollars for owned and controlled Service-Disabled Veteran-Owned Businesses (SDVOB). The SDVOB program provides a number of sole source contract advantages and exclusive awards only made available to contractors accepted into the program.
The program has created 16 major initiatives in the creation the SDVOB program. These initiatives are as follows:
Eliminating Veteran homelessness
Enabling 21st century benefits delivery and services
Automating GI Bill benefits
Creating Virtual Lifetime Electronic Record
Improving Veterans' mental health
Building Veterans Relationship Management capability to enable convenient, seamless interactions
Designing a Veteran-centric health care model to help Veterans navigate the health care delivery system and receive coordinated care
Enhancing the Veteran experience and access to health care
Ensuring preparedness to meet emergent national needs
Developing capabilities and enabling systems to drive performance and outcomes.
Establishing strong US Department of Veterans Affairs (VA) management infrastructure and integrated operating model
Transforming human capital management
Performing research and development to enhance the long-term health and well-being of Veterans
Optimizing the utilization of VA's Capital portfolio by implementing and executing the Strategic Capital Investment Planning (SCIP) process
Improving the quality of health care while reducing cost
Transforming health care delivery through health informatics
The US Federal Contractor Registration VETBIZ (Service Disabled Veteran-Owned Business Registration) Registration includes the following:
Submission of Identity Verification
Personal
Corporate
Licensing Application Filing
Employment Verification and Classification
Submission of VOSB/SDVOSB IRS Federal Tax Accreditation
Copies of past contracts/proposals
Payroll Distribution Ledger Summary
Income Tax Return Notice
Filing and Documenting of the Services & Operating Agreement
Legal Structure Agreement Completion
Contracting with the Department of Veterans Affairs (VA)
The Department of Veterans Affairs (VA) operates a nationwide system of hospitals, clinics, Veterans Integrated Service Networks (VISN), data processing centers, and National Cemeteries which require a broad spectrum of goods and services. We purchase these goods and services on a national, regional, and local level. So no matter how large or small your business is, VA is a potential customer. Purchases a majority of its requirements for direct delivery through its local Acquisition and Materiel Management office. You are encouraged to contact each facility for inclusion in its procurement process.
What do they buy?
Although there are certain priority sources identified by Federal regulations, each facility purchases a considerable amount of its requirements from both local and nationwide sources. Examples of items purchased are:
Pharmaceuticals and medical and surgical supplies
Perishable subsistence
Equipment, supplies, and materials for facility operation
Maintenance and repair of medical and scientific equipment
Building construction, maintenance, and repair
Prosthetic and orthopedic aids
Medical gases
How do they buy?
Acquisitions are accomplished by sealed bidding, negotiation, or simplified acquisition procedures. Each of these methods is designed to promote full and open competition to the maximum extent possible, which in turn allows all responsible bidders/offerors an opportunity to compete. The most suitable, efficient, and economical procedure will be used, taking into consideration the circumstances of each acquisition. Depending on the commodity (supplies, nonpersonal services, construction, etc.), most acquisitions at a medical center are of a definite-delivery/indefinite-quantity type. Much of the purchasing is accomplished through the use of mandatory sources such as Federal Supply Schedules and supply depots. A significant portion, however, will be acquired from sources obtained through the publication of solicitations in the Federal Business Opportunities (FedBizOpps), solicitation mailing lists, commercial advertising, or any other accepted means that will provide the procuring activity with a sufficient number of responsible bidders/offerors to ensure full and open competition.
VA Federal Supply Schedule Program
A part of the National Acquisition Center, the VA Federal Supply Schedule (FSS) program establishes long-term Government-wide contracts with responsible commercial companies at established prices, terms, and conditions. These contracts provide eligible buyers with a simplified process for obtaining more than 1 million commercially available supplies and services. By placing orders directly with awarded VA FSS contractors, federal customers are able to obtain virtually any commercially available medical service or supply by choosing among thousands of vendors. See the FSS Contracting page for a complete listing of benefits and advantages of the VA FSS Program.
Small Business Programs
The Office of Small and Disadvantaged Business Utilization (OSDBU) provides outreach and liaison support to businesses (large and small) and other members of the private sector. Additionally, OSDBU is responsible for monitoring VA implementation and execution of the following socioeconomic procurement programs:
Service-Disabled Veteran-Owned Small Business
Veteran-Owned Small Business
Small Disadvantaged Business (includes Section 8(a))
Historically Underutilized Business (HUB) Zone Small Business
Women-Owned Small Business
This office is available only for the purpose of providing information, counseling, and guidance. OSDBU neither awards contracts nor maintains solicitation mailing lists. Please visit OSDBU's website for more information.