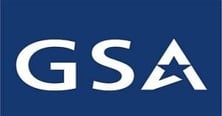 GSA PER DIEM RATES 2016
Per diem rates are a daily allowance for lodging and meals that the GSA (Government Services Administration) sets. The U.S. Department of State sets the per diem rates for foreign travel and for all government-wide rates for military personnel being assigned on TDY orders outside of the continental United States including Hawaii, Alaska, and all official US Territories are set by the DTMO (Defense Travel Management Office) under the auspices of the Department of Defense.
The federal per diem rates reset every fiscal year on October 1, and rates either increase, decrease, or stay the same. GSA per diem rates for 2016 increased and decreased in some areas, but, for the most part, remained flat.
The GSA government travel rates include rates for lodging and for meals and incidentals. The two per diem rate categories: Lodging & M&IE (Meals & Incidentals Expense) have a combined maximum per diem rate for each specific location. On the first and last travel day, federal employees and contractors are only eligible for 75 percent of the total M&IE rate for their temporary duty travel location (not the official duty station location).
For federal employees and contractors, the Federal Travel Regulation (FTR) does not make a provision for "mixing and matching" reimbursement rates. The lodging per diem rates are a maximum amount; the traveler only receives actual lodging costs up to that maximum rate. Therefore, there is no "extra" lodging per diem to add to the M&IE rate. Likewise, the M&IE per diem cannot be given up or transferred to lodging costs.
For any official temporary travel destination, receipts must be provided to substantiate claimed travel expenses for lodging and for any authorized expenses incurred costing over $75, or a reason acceptable to the applicable agency explaining why receipts are not available.
Some contracts cap how much per diem expenses a contractor can claim. This information is usually provided in the contract. Contractors with questions about FY16 GSA per diem rates should contract the contracting officer(s).
FY16 GSA Per Diem: Maximum Lodging Rates
Lodging is paid up to the maximum rate allowed (generally excluding taxes, which are reimbursed as an additional expense), but the contractor or federal employee cannot "make money" with this rate. For example, if the per diem lodging rate is $100/night and a traveler spends $75/night, the government will reimburse the traveler at $75/night. Hotels are not required to honor the federal per diem rates. It is each property's business decision whether or not to offer the rate. Hotels also may choose to extend the rate to federal employees but not to contractors.
FY16 GSA Per Diem: Per Diem Meals & Incidentals
The per diem meals allowance is generally reimbursed at a flat daily rate, regardless of what the contractor or federal employee spends. For example, if a government traveler is at a location where the per diem meals rate is $50/day and the traveler spends $20/day for meals, the traveler is reimbursed at the meals rate of $50/day and can "make money" by pocketing the difference. The meals and incidental expense (M&IE) rate does include taxes and tips in the rate, so travelers will not be reimbursed separately for those items. Other incidental expenses include fees and tips given to porters, baggage carriers, hotel staff, and staff on ships. According to the Federal Travel Regulation (FTR), travelers are entitled to 75% of the prescribed meals and incidental expenses for one day travel away, if the federal employee or contractor will be gone for longer than 12 hours.
FY16 GSA Per Diem: Mileage Rate
Contractors and federal employees also receive a per diem mileage rate reimbursement for operating a POV (Privately Owned Vehicle) or a POC (Privately Owned Conveyance), such as a motorcycle.
GSA FY16: Lodging Per Diem Rates
The Standard Rate for locations without specific rates is $89.
Each state also has city- and county-specific rates, for certain cities and counties. The GSA breaks down this information here.
GSA FY16: Meals and Incidental Expenses (M&IE) Per Diem Rates
The table lists the six M&IE tiers in the lower 48 continental United States (currently ranging from $51 to $74). These rates will be spelled out in a contractor's contract, or, if the contract does not include this information, the contracting officer can let you know.
TOTAL
Breakfast
Lunch
Dinner
Incidentals
$51
$11
$12
$23
$5
$54
$12
$13
$24
$5
$59
$13
$15
$26
$5
$64
$15
$16
$28
$5
$69
$16
$17
$31
$5
$74
$17
$18
$34
$5
The amounts below are what federal employees and contractors receive for the first and last calendar day of travel. The first and last calendar day of travel is calculated at 75 percent.
TOTAL
75% of TOTAL
$51
$38.25
N/A
N/A
N/A
$54
$40.50
N/A
N/A
N/A
$59
$44.25
N/A
N/A
N/A
$64
$48
N/A
N/A
N/A
$69
$51.75
N/A
N/A
N/A
$74
$55.50
N/A
N/A
N/A