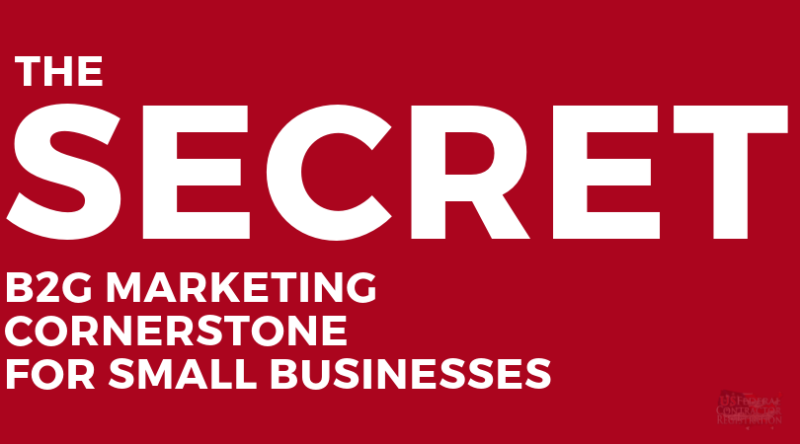 What sounds more intimidating than B2G (business to government) marketing?
B2G marketing as...a small business.
Well fear not!
In this simple, plain English, no-frills guide, we're going to give you the cornerstone you need to get started on your small B2G marketing strategy. This is one piece of knowledge that tons of people are paying money to consultants to find out.
We're just...going to post it here on our blog.
So let's get to it!
Agency Small Business Goals
Alright, so you're a small business and you're looking to enter federal contracting.
Good news!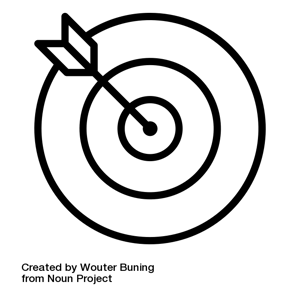 By law, the federal government has to dole out around 23% of its nearly $500 billion contracting budget to small businesses. This can either be through prime contracts, subcontracts, or even micropurchases.
In other words, federal agencies WANT to hire small buisnesses whenever possible to meet their goals.
Then there are specific incentives for various types of small buisnesses. This includes:
Now, we're not going to go into each of these categories individually. If you're curious just click on their respective links.
Let's keep moving along.
So, your mission, as a small business is to find out which agencies aren't meeting their small business quotas.
That's because the ones that aren't meeting their goals will have a greater incentive to spend their money on you.
It's that simple, but so effective.
Finding the Right Agencies
You know what information you need to find.
Now it's a matter of finding it...and it's quite simple!
First, you will go to the SBA's small business procurement scoreboard overview.

Then, going to scroll down the page until you find a section called "Related Documents."

*Keep in mind that the SBA usually releases these in early May and FY 2018's scorecards might be delayed because of this year's gov't shutdown.*
This will have the SBA's contracting scorecard for various federal agencies. You will have to dig bit by bit.
Sometimes you will find results like this where the goals were met or even exceeded:

However, your holy grail is finding a disparity between goal and achievement that matches your set-aside:

In this instance, one can infer that contracts for the Agency for International Development in FY 2018 will be less competitive for WOSBs, SDVOSBs, and HUBZone businesses.
That's all there is to it.
Putting this Information to Use
Being a small business and having set-asides provides you an advantage in the federal marketplace. Having these factors and then targeting agencies that are struggling to fulfill their small business goals amplifies your advantages.
So where do you go from there?
Research Their Needs and Past Contracts
Let's say you're certified as a WOSB and you find an agency that needs to hire more WOSBs. Great! However, does your business provide what the agency is looking for?
Now is the time to conduct some market research. You can find out who is buying what with the Federal Procurement Data System (FPDS), which holds a record of every contract action exceeding $3,000.
FPDS is intimidating and explaining how to use it would take up an entire blog post. That's why we put together this handy guide for using FPDS to conduct federal market research.
Other than that, there are actually easier alternatives for market research provided by third-party firms. US Federal Contractor Registration's Advanced Procurement Portal can actually help you narrow down which specific contracting officers are buying in your industry.
Let's go on.
Create a Contact List and Start Making the Rounds
Again, B2G sounds intimidating, but at the end of the day you're marketing your products/services to REAL LIVING PEOPLE.
Figure out who those people are, which types of businesses they usually work with, and what trade shows they attend.
Take some time to look at the current opportunities being offered by these agencies on FedBizOpps (also, here's a handy FBO guide if you need one). Jot down the points of contact, reach out to them, and open that bridge of communication.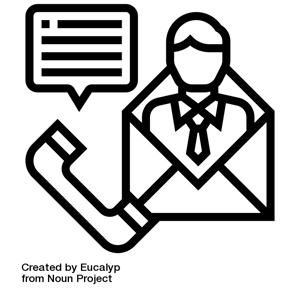 Keep your communication consistent, but not overbearing. Try reaching out these contracting officers about once per quarter. Tap them on the shoulder once in a while to remind them that:
You exist.
You have the products and/or services they need.
You're looking for work.
YOUR CERTIFICATIONS CAN HELP THEM REACH THEIR SMALL BUSINESS GOALS.
Who knows? You might be the first on their list when it comes time to issue out a simplified acquisition contract or even a micropurchase (which, by the way, has a threshold of up to $10,000).
Developing Your Marketing Materials
Now that you have a narrowed down scope of your potential customers, it's time to tighten up your marketing materials (brochures, product catalogs, your website, etc.). You want to make sure that if you have any brochures, product catalogs, your website, or whatever is geared toward the specific federal agency that you're targeting.
This especially holds true for your capabilities statement. Any novice in B2G marketing should not only know the significance of a capabilities statement but that it's a living document.