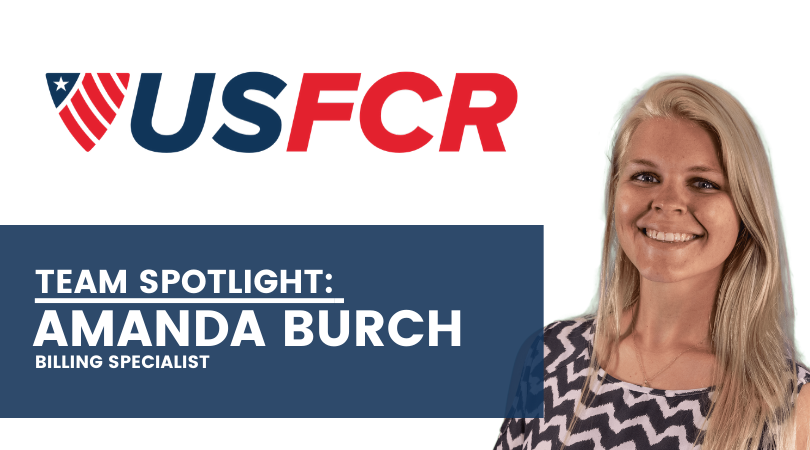 Since 2019, Amanda Burch has provided billing support to US Federal Contractor Registration (USFCR) clients. In her role, she also gives assistance across all departments and works to streamline various processes.
At USFCR, Amanda helps both customers and the company in a variety of ways. Some of her main duties include managing billing for clients, updating client information, processing payments, and generating invoices.
Her main goal is to build a cohesive bridge between USFCR and its clients, ensuring the best possible outcomes for all parties involved. Customers can rely on her to research or resolve any billing questions or conflicts.
Prior to working at USFCR, Amanda worked as an administrative assistant for multiple companies, big and small.
As a Billing Specialist, Amanda Burch specializes in:
Billing
Customer Service
Time Management
Organizational Assistance
Cross-Departmental Communication
Amanda always answers client questions immediately. When it comes to billing decisions she puts clients first while remaining strong in USFCR's values.
Amanda Burch Testimonials
"Amanda Burch came to my rescue with my renewal. She facilitated the process and was kind and cordial in the process. I also like that our communication was professional, kind, and very prompt. She was my life saver' today."
- Louis G.
---
"Amanda Burch was a tremendous help in getting my company's membership renewed."
- Barbara R.
About USFCR