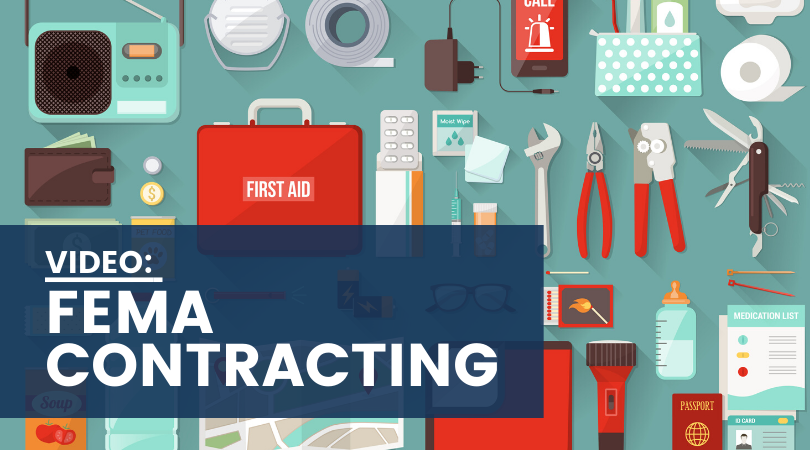 All year round, communities rely on the Federal Emergency Management Agency (FEMA) when they are faced with disaster and their resources are depleted. FEMA depends on small businesses just like yours. Check out this video to see how US Federal Contractor Registration can help build a bridge between your business and FEMA.
The Benefits of Registering with USFCR
To work as a FEMA contractor, you need a System for Award Management (SAM) registration. Most third party government registration firms will offer you just the bare minimum when it comes to SAM compliance. USFCR is not like most registration firms. We believe that our "basic package" should be anything but basic. When you register with us, you also get:
Case Management Support (phone/email)
An Optimized Dynamic Small Business Search (DSBS) Profile
Registration Maintenance
A USFCR Verified Vendor Seal
Small Business Administration (SBA) Small Business Set-Aside Qualification
Learn more about USFCR's SAM Registration Service.
The Simplified Acquisition Program
For an extra boost when it comes to FEMA contracting or just government contracting in general, you might want to try the Simplified Acquisition Program (SAP). Included with the SAP is everything that you get with the SAM registration service. However, there are several extra features to give your business an advantage over competitors in the federal marketplace such as:
An Online Capabilities Statement
Branded Email Domain
Simplified Acquisition Training
The Advanced Procurement Portal (APP)
Access to USFCR Academy
Learn more about USFCR's Simplified Acquisition Program.
Stay Current on Government Contracting
For more videos, click the "Videos" tag below. To get the latest government contracting updates, subscribe to the USFCR blog. This video and others produced by USFCR can also be found on YouTube.