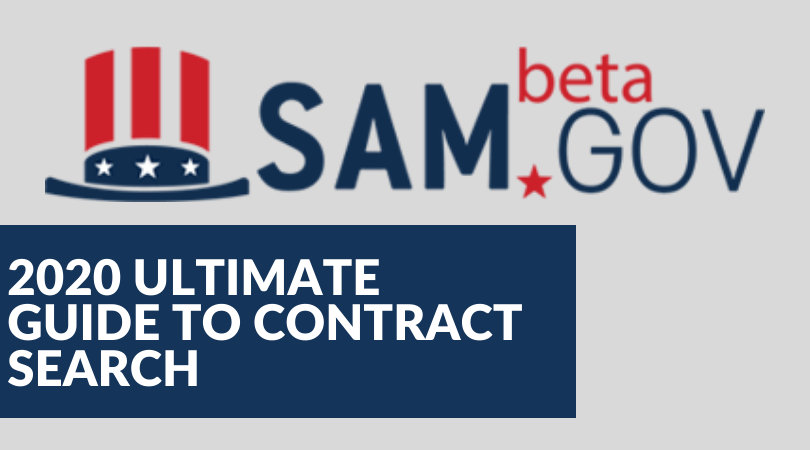 Anyone who wants to get into government contracting is going to run into beta.SAM.gov (Beta SAM). There's no way around it. The next question most of us will have next is:
"What can I do with Beta SAM and how do I use to search for contracts?"
If you're asking this question, then you've come to the right place. In this blog post, we'll take you from start to finish on Beta SAM. After reading this, you will have a comprehension of...
What happened to FedBizOpps?

What is Beta SAM?

Registering for Beta SAM

Finding Government Contracts on Beta SAM
Let's begin
What happened to FedBizOpps?
FedBizOpps, was the primary site where federal agencies would post solicitations valued at over $25,000. Now this function has shifted to Beta SAM.
As of November 12, 2019, accounts and data entry became unavailable on FedBizOpps. Public search has since then redirected to Beta SAM.
In other words, it's gone.
What is Beta SAM?
Beta SAM is the test version for the new System for Award Management (SAM). Every business, nonprofit, and government entity looking to secure federal contracts or grants needs to be registered in this system.
Like its predecessor, Beta SAM serves as a database of all government contractors. Federal contracting is the most regulated sector in the U.S. economy. With the taxpayer's dollar, comes a great deal of accountability.
Beta SAM helps keep federal contracting organized and makes sure contractors get paid. However, that's not all it can do. Beta SAM will also (or has already) includes functions from the following government sites:
SAM - Database of all federal contractors.
FBO - Opportunity search for contracts valued at $25,000 or above.
FPDS - Collection of information on contracts previously awarded.
CFDA - Federal assistance listings.
WDOL - Wage determinations for each labor category.
CPARS - Past performance information.
FAPIIS - Database which tracks contractor performance and misconduct.
PPRS - Merged with CPARS.
eSRS - Subcontracting reporting.
FFATA - Reporting system for federal prime awards to capture subaward and executive compensation.
To bid on contracts posted on Beta SAM, you will need to...
Register for Beta SAM
You don't need an account to search Beta SAM. However, you do need to get registered in order to bid on contracts and make money.
To do this, you can either take the time to figure out the registration process yourself, or just outsource this task to USFCR.
When you register with USFCR, you get:
100% federal compliance.
Access to the Advanced Procurement Portal.
Membership to a network of over 100,000 vendors.
Weekly live contracting webinars.
Year round compliance maintenance.
Again, you can do this yourself, or just have the hassle and paperwork get done by a professional to get registered sooner.
Find Government Contracts on Beta SAM
Now it's time to start using Beta SAM to help you make money and grow your business. If you can't find the right opportunity, you're not going to get anywhere in the federal marketplace. Open up Beta SAM in a separate tab and use this guide to find a contract.
If you're on the right page, your browser will look like this: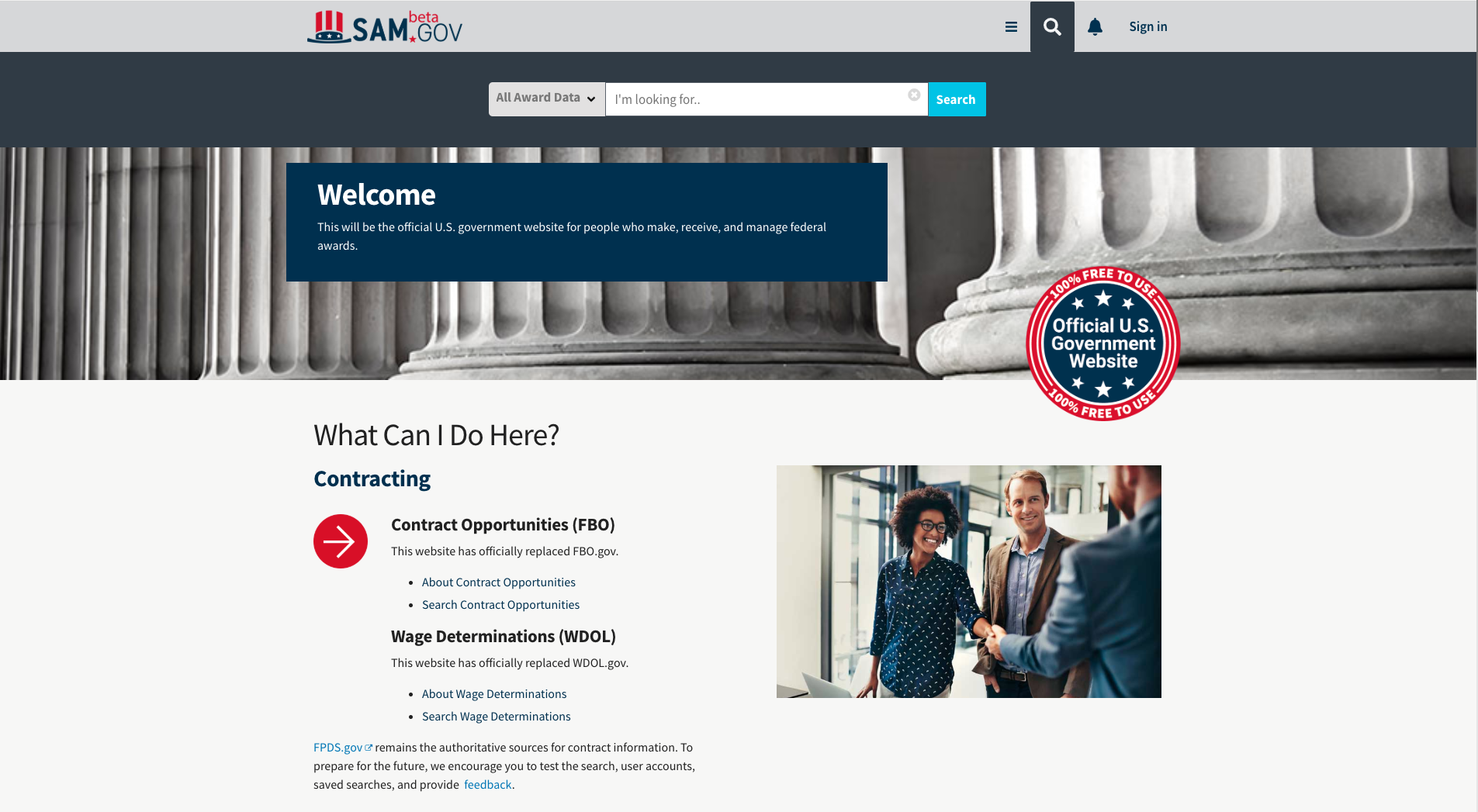 Go to the search bar at the top. Click on "All Award Data."

On "Award Data" scroll down to "Contract Opportunities."

You do not have to put anything in this field. Just hit search and you will then be taken to this page.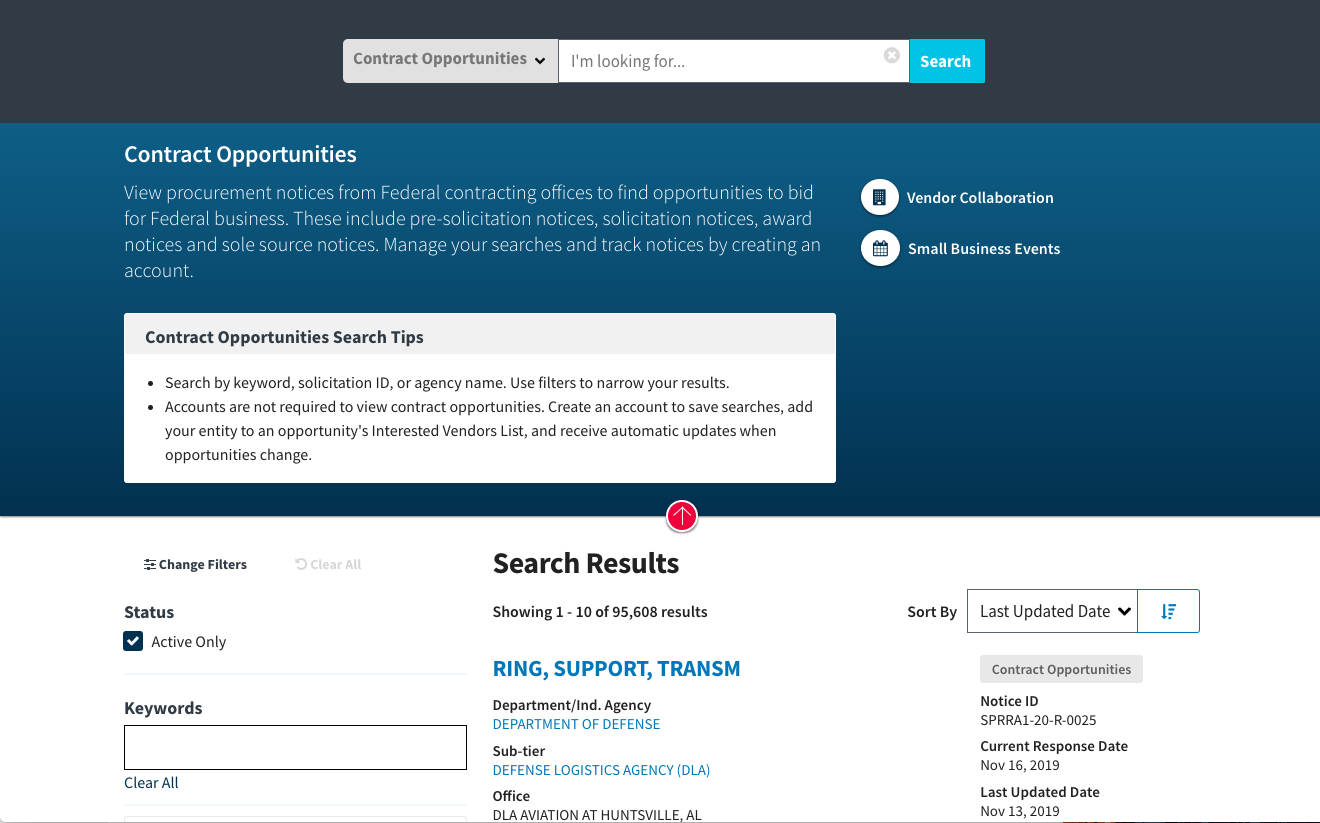 You're then going to see "Search Results" yielding every live contract starting with the most recently posted.
Ignore these results

and instead, just go to the filters in the left hand corner of the page.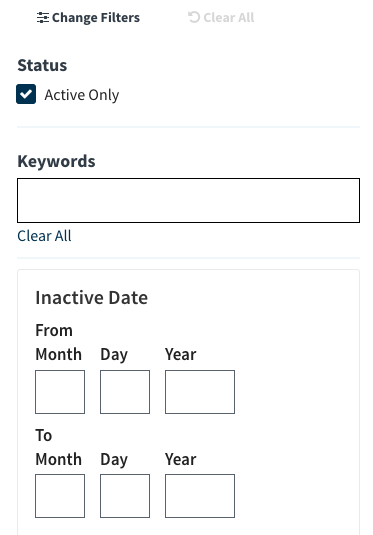 Make sure that the box under "Status" and to the left of "Active Only" is checked.

Then, you're going to scroll to "Published Date" and put in the first day of the previous month. You don't want your contract search to be hindered by solicitations past their offers due date.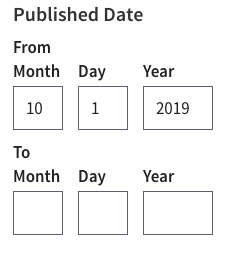 Scroll down to "Service Classifications."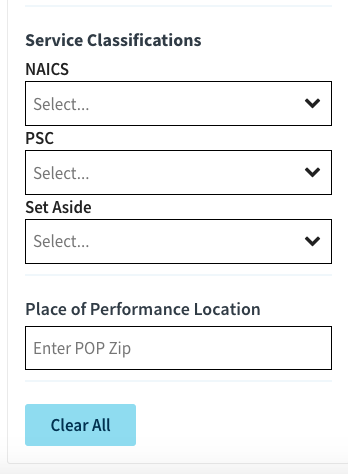 Open "Type of Notice."
You will be presented with a variety of options.
The selection criteria listed will be at different points of the contract's life cycle. The following will be the ones you want to pay the most attention to when searching:
Combined Synopsis/Solicitation – The opportunity is live and you can bid on it. If it's in your realm of expertise, now is the time to ask the point of contact questions and to get a well-written proposal ready. However, you want to be able to know about opportunities before they're even in this phase.
Sources Sought – This means that the government has a general concept for a contract, but they're testing the waters before they decide to get to work on creating a solicitation.
Presolicitation – Pretty much, this is the "preview" for the solicitation as mentioned before. It's a head's up to any contractors that showed their interest that this an opportunity is officially on its way.
Modification/Amendment/Cancel –

Changes occur frequently in solicitations in the public or private sector. Sometimes they can be major, other times it can just be the correction of a spelling error. This is another useful announcement to stay on top of.
Select "Combined Synopsis/Solicitation" for an opportunity accepting bids.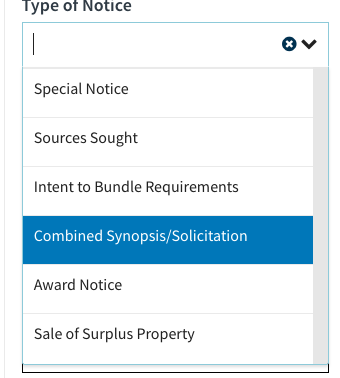 But your filters won't end there.
You're also going to want to narrow them by industry aka, NAICS Code.
If you're a novice or seasoned government contractor, this is one of your most useful search fields on Beta SAM. NAICS stands for North American Industry Classification System. This is a numbering system that is used to describe an industry and there's a NAICS code for any industry imaginable.
When opportunities are posted, they will have an associated NAICS code to give contractors an idea about which types of companies should bid on them. Your business could have multiple NAICS codes, and you can even search by keywords in this field.
Enter your primary NAICS code.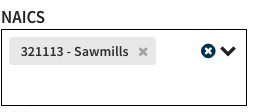 Then, to further narrow down your search, you will want to enter the small business set-aside if applicable. Here's what it would look like for "Total Small Business."

On November 13 2019, we searched for:
Active Posts

Published on October 1st and After

Live Opportunities Up for Bidding (Combined Synopsis/Solicitation)

Opportunities for NAICS 321113 - Sawmills

Contracts Set-Aside for Small Businesses
Here's the result: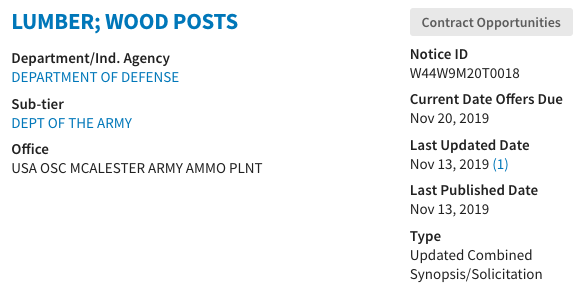 It's as easy as that.