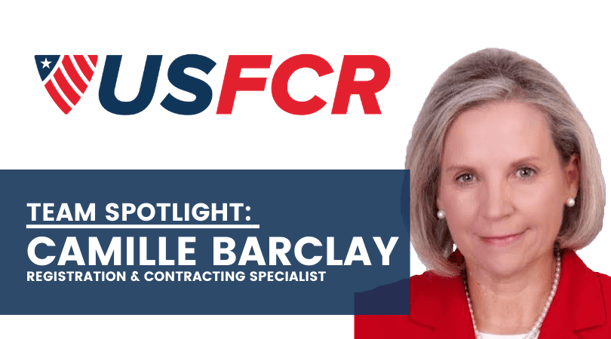 Since 2020, Camille Barclay has been helping USFCR clients get started and find success in the federal sector.
At US Federal Contractor Registration (USFCR), Camille's job as a Registration & Contracting Specialist is to bridge the gap between businesses and the federal government. Robert assesses businesses, their objectives, and connects them to the right USFCR resources for reaching those objectives. This can range from various set-aside registrations, USFCR Academy, and the Advanced Procurement Portal (APP).
Prior to working at USFCR, Camille worked for 12 years in DoD/Military School districts providing IT training and working for a GSA approved company. For three decades she has helped small business owners grow their businesses. She is also State of Florida Parliamentarian for a nonprofit minority-based organization.
As a Registration & Contracting Specialist, Camille specializes in:
Federal Qualifications
SAM Registrations
Advanced Procurement Portal
Set-Aside Registrations
Customer Service
About
Registration & Contracting Specialists