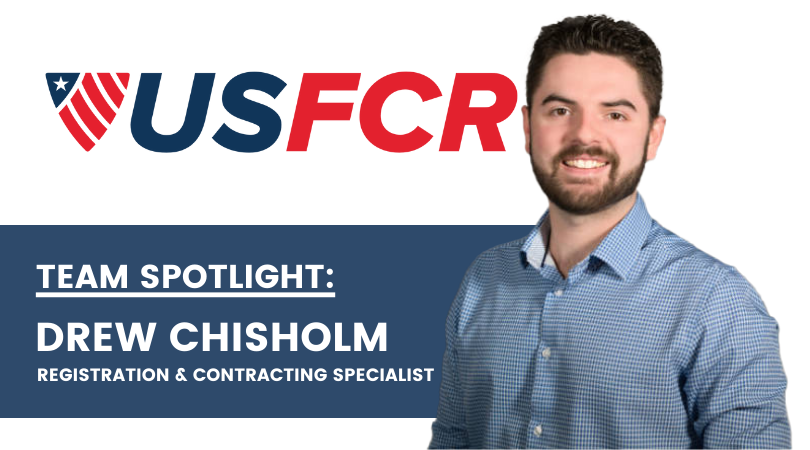 Drew Chisholm, who hails from St. Cloud, FL, just 30 minutes south of Orlando, joined the USFCR team in March 2023. With a passion for problem-solving and a knack for strategic thinking, Drew has quickly become an integral part of our mission.
Drew's desire to work in the government and his affinity for connecting with people, led him to USFCR. As an account manager, he found the perfect blend of his interests, allowing him to help small businesses grow. What resonates with him? It's the opportunity to discuss business strategy and craft plans for steady growth.
Drew's love for his work goes beyond daily tasks. He thrives on problem-solving, helping small businesses see success, and operating under pressure. His ability to take a 30,000-foot view of strategic situations sets him apart, making him a valuable asset to the team.
When he's not strategizing success at USFCR, Drew stays active. He enjoys refereeing hockey, golfing, and spending quality time with friends.
Notable achievements have marked Drew's journey at USFCR. From being selected to attend the Small Business Expo in NYC to showcase USFCR's capabilities to see steady growth in personal sales, he manages over 300 government contractors. His experience has shaped his role within the company, reflecting a commitment to excellence and growth.
To speak with a Registration and Contracting Specialist, Call: (866) 216-5343
About USFCR