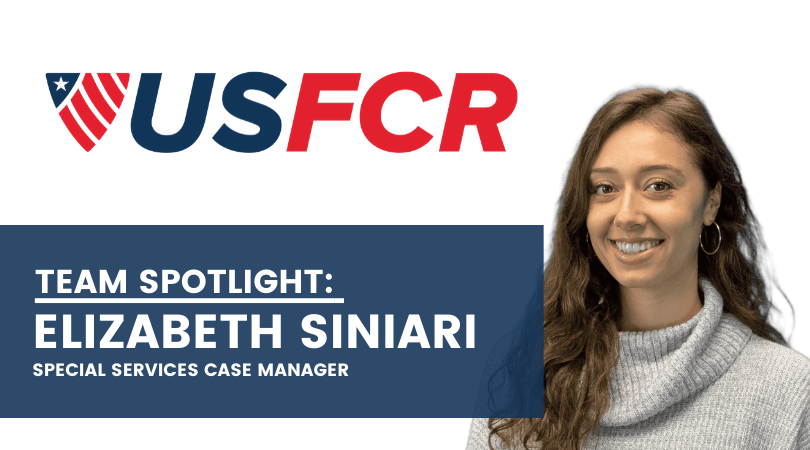 Since 2018, Elizabeth Siniari has been helping entities become compliant for various federal programs and set-asides. As a US Federal Contractor Registration (USFCR) Special Services Case Manager, she uses creativity and problem-solving skills to assist clients.
USFCR's main service is registration in the System for Award Management (SAM). SAM is the first requirement for businesses seeking to enter the federal marketplace. USFCR's Special Services Case Managers provide processing and support for registrations after SAM has been completed.
As a Special Services Case Manager, Elizabeth Siniari specializes in the following registrations:
System for Award Management (SAM)
Service-Disabled Veteran-Owned Small Business (SDVOSB)
Veteran-Owned Small Business (VOSB)
Economically Disadvantaged Women-Owned Small Business (EDWOSB)
Women-Owned Small Business
8(a) Business Development Program
HUBZone
Wide Area Work Flow (WAWF)
Distribution and Pricing Agreement (DAPA)
Elizabeth Siniari Testimonials
"I wanted to take a moment of your time to identify both outstanding service and an extremely reliable person in your organization, Elizabeth Siniari. I have run a number of service-driven corporations in my career, so I feel I come from an experienced frame of reference on my comments. Elizabeth performed at an A+ level overall and especially in execution, attitude, and follow-through. However, Elizabeth stands out as the best person I've worked with at USFCR so far and in the top 5% of people I've worked with in my entire career."
- Chuck B., Alpha American Veteran Owned Enterprises LLC
---
"I worked directly with Elizabeth. She was always patient and responsive. Absolutely a pleasure to speak with on the phone. There was never a time she didn't follow up with me or get a question answered. Hands down, your organization is lucky to have her. The VA rep actually called me and said she had never seen a packet so perfectly completed."
---
"This journey has been a long one. All I know that if it was not for Elizabeth Siniari's guidance, patience, and experience, it would not have been possible. I cannot say enough on how grateful I am to have worked with her."
- Joe O.
---
"Elizabeth Siniari, case manager/Special Services Department, I would like to congratulate you on your excellent services handling our documentation and forms, you have exceeded our expectations, and I would also like to Praise the US Federal Contractor Registration as a whole, the organization is awesome and very knowledgeable and very nice people."
- Troy M.
---
"Elizabeth Siniari was outstanding assisting me with required paperwork for SAM. She is a professional at the highest level and an outstanding asset to her organization. I was proud to have Elizabeth as my counselor and guide and I wish her much success in the future. Well done, Elizabeth."
- John R.

---
"Elizabeth took the worry out of this process. She was very thorough and always quick to respond. The time and patience she had for me was greatly appreciated. Thank you Elizabeth."
- Guildhaus
---
To speak with a Contracting Specialist, Call: (866) 216-5343
About
USFCR Case Management