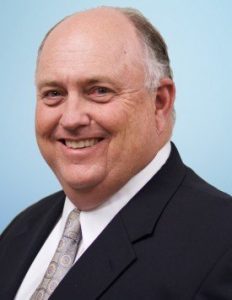 Eric Knellinger, president of US Federal Contractor Registration, in his February 2016 newsletter, weighs in on how President Donald Trump's administration (and policy changes) may affect small business owners:
Like many of you, I'm watching President Trump settle into the office of the Presidency. And like other Presidents before him, he's making decisions. Some we like, and some we don't like. For example, deciding to bar the EPA from posting contract and grant opportunities. I think this is a short-term decision that, over the long term, won't have much affect on businesses, no matter their size.
But if I've learned anything over the last two weeks, President Trump will do what President Trump wants to do, and while we can't know the whys and hows for each of President Trump's decisions, I have to believe that he has reasons for what he's doing and that these reasons will, in one way or another, help improve our country.
What I've told my clients and friends is that now is not the time to worry about the future, but it is time to prepare your business. Make sure you have a strong marketing plan in place; are receiving alerts about every possible contract opportunity in your industry; and that you don't give a government buyer any reason to pass over your contract bid. By working with us, you're already taking care of that last part, because we do that for you.
This year's fiscal budget has been approved and allocated, and next year's fiscal budget has been approved and mostly allocated. The money will be spent. The contracts will be available. From staples to spaceships, the government must purchase everything it needs. It won't stop buying, and I believe that you'll soon see more infrastructure-related opportunities, which, in turn, will create more jobs.
Small businesses will thrive and flourish during Trump's presidency. You just need to look at likely tax breaks to see that that's true. President Trump made one clear during his campaign: He wants to put America back to work.
I believe he'll make possible even more opportunities for small businesses. Though you'd be hardpressed to call President Trump a small anything (businessman, personality, reality TV host, etc.), he understands what business owners go through during all sorts of economic conditions, and I firmly believe he's trying to make sure that America enjoys ongoing prosperity.
If I were a betting man, I'd wager that President Trump will make even more opportunities available to business owners. If so, then you should see more contract opportunities – not fewer opportunities – available, and maybe as soon as the next few months.
Already, if you look at our AFPDS (or at the government's FBO.gov), you'll see contract opportunities stemming from some of his recent decisions, and I believe this trend will continue.
We're going through a period of change right now, and like any type of change, it won't feel good or right all the time. But caterpillars likely don't always feel good when becoming a butterfly, and the same holds true for our country.
Regardless which side of the political divide you call home, the future will be fine. As I mentioned earlier, you may not agree with every decision President Trump makes, but these decisions will ultimately benefit you, the business owner.
I've been telling my friends and clients to keep the faith and believe in our country, because I believe the best is yet to come
The February 2017 newsletter also includes information about our federal bid training program and a client success story. You can download the entire newsletter in PDF form here: USFCR February 2017 Newsletter.