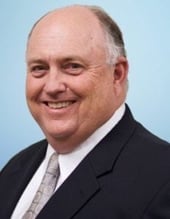 Happy New Year.
Over the years, I've learned that businesses explore the world of government contracting for one of three reasons. I call these three reasons "the three Ps." They are: Profit, Prestige, and Protection. In other words, businesses are interested in government contracting to make money (Profit), to help brand your company or improve your reputation (Prestige), or to keep the government contracts you already have (Protection).
Regardless of your reason (or reasons) for being interested in contracting with the government, unless your Registration is completed correctly, and then subsequently maintained, you're not going to get what you want. A smaller, less experienced company with a correct and complete Registration can swoop in, take away contracts you have, and successfully bid on and receive contracts for which your business is qualified.
I've seen it happen hundreds of times over the years. An otherwise qualified business that has offered the lowest bid will lose the contract because of an error in its Registration. And nine times out of 10, the business is never told that a Registration error cost them the contract.
Using US Federal Contractor Registration is the best way of ensuring that your Registration is correct and complete; renewed on time each year; and maintained. Do you need to hire us to handle your Registration? Of course not – but it's smart to do so.
You may be thinking about paying us to complete your initial Registration and then maintain it on your own at the end of that first year. But what you may not know is that renewing your Registration is no easier that completing it in the first place. Renewing and maintaining your Registration is not easy, which is why we include annual maintenance in our Registration fee. If you're registered in SAM, then part of being compliant is remaining current on regulatory changes. When you renew your Registration, you must double-check everything, make sure your information is correct, and make sure you're compliant with regulations that may have changed.
In the last three months of 2015, several Federal Acquisition Regulation (FAR) changes were introduced, including the prohibition of contracting with inverted domestic corporations, updates to products and service codes, clarification on justification for urgent noncompetitive awards exceeding one year, and more. And in that same period of time, the General Services Administration (GSA) continued its ongoing review of existing rules, and announced planned changes to regulations related to construction contracting, relocation provisions, travel, historic preservation, the disposal of general assets, transportation costs, and more.
If you're thinking about handling your government registration yourself, and taking on the liability that that entails, then I highly recommend you have someone on staff who handles all regulatory updates each month. The number of changes varies month to month, but your staff member will likely spend upward of 20 to 40 hours each month comparing these regulatory changes to your completed SAM Registration, and, when necessary, updating your Registration to remain compliant and meet new requirements.
If your Registration is noncompliant, then a procurement officer will simply pass you over when reviewing your bids – or when determining whether to continue awarding you a contract you've previously fulfilled.
Finding applicable regulations, monitoring changes to these regulations, and making sure you remain compliant with these regulation is often more than a business can handle. And you wouldn't be alone in thinking this. Most companies find having a staff member dedicated to maintaining their Registration costs too much, which is why they outsource their Registration and maintenance.
This brings us back to the three Ps I mentioned earlier.
If you're interested in government contracting to make a profit, then handling your registration and maintenance yourself means you have less time to focus on actually running your business, bidding on contracts.
If you're angling for prestige, then your company is going to need to win contracts hand over fist. The more contracts you win, the more well-known your company becomes.
If you're a government contractor with contracts, then you must protect the contracts you have. Small and large companies from all over the world are gunning for your contracts. You must remain on top of your Registration at all times, no matter what. And as I've said before, and as I'll say again, you can't trust the government to make sure you're compliant.
The best way to make sure your Registration is current and remains compliant is to work with the company you trust, US Federal Contractor Registration, and let us handle and maintain your Registration and make sure you're compliant.
US Federal Contractor Registration is more than just the world's largest third-party government registration firm. We function as that member of your company who is tasked with making sure your Registration is and remains compliant. As a fiduciary, we work for you, and we protect your interests, not the government's interests. That's why we say that we not only help businesses survive – we help them thrive.
I wish you and your business a healthy, happy, and prosperous 2016.
In 2010, a federal purchasing agent suggested that Eric Knellinger, who has more than 30 years of experience in government acquisition, advertising, marketing, sales, and business development, open a business that helps companies become qualified to work as government contractors. Knellinger opened US Federal Contractor Registration, Inc. to help fill the void left as Procurement Technical Assistance Centers (PTACs) around the country are closed and to help businesses registered as contractors to actually get federal contract awards.