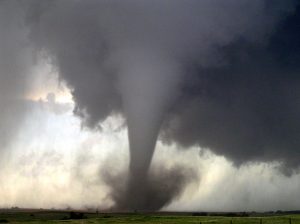 In the wake of strong tornadoes that swept through the Dallas area over the weekend, the Federal Emergency Management Agency (FEMA) is expected to offer disaster assistance. This assistance likely will not just be for residents of Dallas affected by the tornadoes, but also for people affected by severe weather in New Mexico, Oklahoma, Missouri, and Illinois.
FEMA also will likely tap into its extensive list of properly registered contractors who can provide needed services, from debris removal and storm remediation to contractors who can oversee the completion of new construction.
To qualify to provide services in areas where FEMA provides emergency-related services, as well as to bid on and receive contracts for non-emergency related series and products, from the installation of AV equipment to help analyzing flood-related regulations, a business must be registered in the federal System for Award Management (SAM).
US Federal Contractor Registration, the world's largest third-party registration firm, can help complete the federal Registration for businesses that offer services and products that FEMA likely will need. Because Registration can take upward of 14 days to complete, it's recommended that businesses call today to start the process. The sooner a company's Registration is complete, the sooner it can qualify to provide services in the wake of natural disasters.
US Federal Contractor Registration can also provide assistance for getting in compliance for various small business set-asides. This includes women-owned, veteran-owned, HUBZone, and the 8(a) Business Development Program. For more information, or to begin the Registration process, call US Federal Contractor Registration at 877-252-2700 ext. 2.