What is SAM?
If you are interested in working as a contractor for the government, there's no way around it: You must complete a SAM registration. SAM is the US government's System for Award Management. SAM.gov centralizes all business and agency information so that contracting officers can get the most accurate idea of what your business does, how they do it, and where they do it.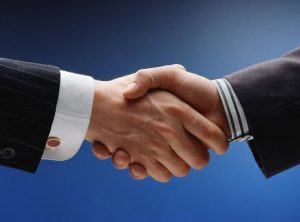 SAM is free to complete, but due to the complexity of the form and the possibility of punishment for inputting incorrect information, it is highly recommended to use a third-party registration firm such as US Federal Contractor Registration (USFCR). In this post, case managers from USFCR share some helpful tips for undertaking the SAM registration on your own versus the benefits to working them at USFCR.
SAM is free, but complicated
Often times, the government charges fees to process your data, but SAM is free. The only caveat is, it's up to you to complete the registration correctly. Incorrect business registration can lead to missed opportunities. For example, a mismatching legal business name with your "Doing Business As" name will cause a rejection. In some cases, misrepresented information can lead to fines and even jail time. For example, you could qualify your business as a "set-aside" when it actually is not.
US Federal Contractor Registration Case Manager Kristen Salonia shares some common pitfalls that she encounters while assisting clients with their SAM registration:
If your company is an LLC or a corporation, make sure you're registered and in good standing with the Secretary of State. This is important information for contractor eligibility.
Provide proper banking information as this is how the government will issue payment when you are awarded a contract. Your CAGE (Commercial and Government Entity) code will be directly linked to this information.
If you are planning to register a foreign entity, be prepared for slightly longer processing times in order to verify business information with the foreign country. Eliminate translation errors for the quickest turn-around time. When I work with clients registering foreign entities, I am sure to keep them updated throughout the process.
You could make a mistake and not even know it
If you input incorrect information while completing SAM, the best case scenario is that the registration will just be rejected and you can fix the error(s). Case Manager Melissa Baum explains that sometimes you could make a mistake during registration and the form could be accepted with errors:
"There are situations where you could make a mistake and your registration could still be approved. For example, FAR and DFAR questions could be answered incorrectly and the business might not even be aware of it until later when a contracting officer is reviewing their bid or proposal and they are denied the contract."
The benefit to using a third-party registration firm like USFCR is that a case manager will catch mistakes that are easy for most people to make. USFCR case managers have an excellent understanding of the regulations that contracting officers use to source procurement. Also, when changes occur in SAM, they make sure that a business's registration remains in compliance.
SAM needs to be renewed and updated
Some people are surprised to learn that after the initial SAM registration, profiles have to be renewed every year. USFCR Case Manager Christie Jackson explains:
"SAM will begin reminding the account administrator that a renewal is needed 90 days before it is due.
At USFCR we remind you before SAM does. We also offer an option for 'expiration protection' in which you can sign up for automatic updates on your SAM registration. If you elect 'expiration protection,' we'll automatically process the renewal at the same fee as applied the previous year."
If a business has completed SAM on their own, they must notify the government of any changes that happen in their business's information throughout the year on SAM.gov. USFCR clients get the added bonus of check-ins with case managers and placement specialists to make sure all addresses and points of contact are still current. "Clients can always contact us too and let us know of any changes," Christie states, "in which case we'll update the registration on their behalf."
Missed Sam renewal?
Contractors who miss their SAM expiration date can no longer bid on government contracts. Worse, if a business's SAM registration expires after they have been awarded a contract, they won't receive full payment on their government award until they have renewed their registration. Since some contracts span a long period of time, USFCR has helped many businesses who have found themselves in this situation retain their award.
Does SAM take a long time to complete?
Kelli Johnston, a case manager at USFCR, described the difficulty involved with SAM registration:
"It takes some time to understand the form itself. I worked for a full week reading manuals about how to handle every question when I first started. The form also changes from time to time and you need to re-educate.
Then you have to make sure that you have all of your information, including business metrics, secretary of state documents, tax information, special small business certifications, NAICS codes, PSC codes. It's a lot. It's helpful to have a case manager to help make sure all this information is together before starting to register your business or organization."
Where to find help
There is no shame in asking for help when filling out the SAM registration. Even government entities use US Federal Contractor Registration to help them get registered. USFCR is the world's largest third-party government contract registration firm. They complete error-free SAM registration on an entity's behalf. Business owners who elect to use USFCR services will work with an experienced case manager who understands what contracting officers need to see. "On average, I speak three times with a client," states USFCR Case Manager Kelli Johnston.
"I'll call when they first complete a worksheet. Then we'll talk again when the registration is complete. If there is any incorrect or missing information from the worksheets, we'll talk again. And, occasionally to troubleshoot, we'll talk several more times, which is fine. I can contact a client as many times as necessary to make sure the registration is completed correctly."

USFCR Case Manager Jessica SummersUS Federal Contractor Registration can even provide bid training and marketing materials for your company. With this representation, after you're registered in SAM, you are ready to make offers and place bids for contracts. USFCR Case Manager Jessica Summers adds,
"We will help set-up and train businesses in the invoicing system, Wide Area Workflow, which the government uses to accept invoices and process payments."
The first step is to get registered in SAM. This is the origin of all a business's federal contracting. You can attempt the form by yourself, or place an order for the USFCR worksheets. Take some time to complete the worksheets and a case manager will get back to you as soon as possible. If you have any further questions don't hesitate to call 877-252-2700.
If after all of this you still want to give it a try on your own. You may find the information in the following infographic helpful.