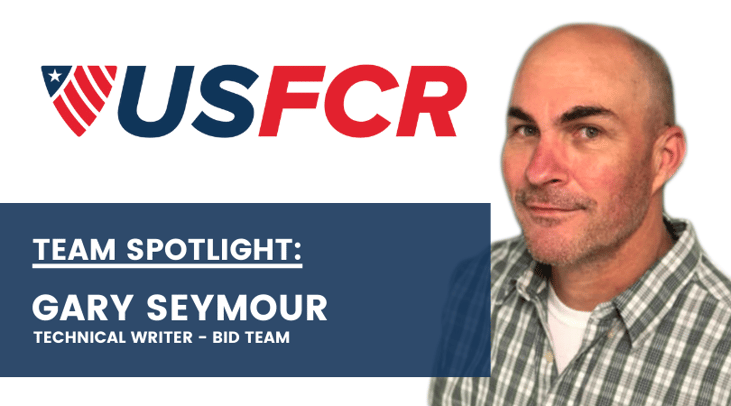 Since 2020, Gary Seymour has helped hundreds of entities at USFCR write their federal bids.
Prior to working at USFCR Gary enlisted in the Army and served from 1987 to 1997 as an Intelligence Analyst. His military experience gives him a better understanding of how the federal government operates, so he's able to pass his expertise on to his clients especially those who are veteran-owned.
As a Technical Writer for the USFCR Bid Team, Gary's job is to bridge the gap between businesses and the federal government by writing federal bid proposals. Gary's understanding of the federal sector and his attention to detail allows him to make sense of confusing government jargon and explain it to his clients in an understandable way.
Gary is a native Floridian from St Petersburg and enjoys spending time with his family and two dogs.
As a Technical Writer for the USFCR Bid Writing Team, Gary Seymour specializes in:
Government contracting compliance best practices

Research and Writing of Federal Bid/Proposals
Federal Acquisition Regulations (FAR)
One-on-one coaching with clients
Gary gets to know his consulting client and their business to help them achieve their goals in the federal marketplace.