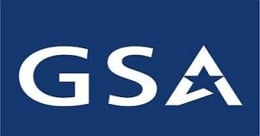 U.S. General Services Administration (GSA) Administrator Denise Turner Roth unveiled on Friday, January 15, 2016, that the GSA donated $51,000 in gently used laptops to Atlanta's Martin Luther King Jr. Middle School through the agency's Computers for Learning Program. The unveiling ceremony – which took place on what would have been Rev. Martin Luther King Jr.'s 87th birthday – included surplus equipment previously used by GSA staff stationed at the Martin Luther King Jr. Federal Building. In the past three years, Georgia schools and organizations have received surplus property valued at more than $20M* from GSA.
Roth presented the equipment to Atlanta Public Schools (APS) Board Member Leslie Grant, APS Executive Director for Instructional Technology Dr. Aleigha Henderson-Rosser, Martin Luther King, Jr. Middle School Vice Principal Barbara Shea, and the school's 8th grade class. PowerMyLearning – a digital justice nonprofit helping teachers, students and parents in high-poverty school communities harness the power of digital learning improve student achievement – installed education-based software onto the laptops and participated in the ceremony.
"GSA's Computers for Learning program offers students access to technology to help them effectively compete in the 21st Century," said Turner. "It is fitting that we would make this donation on Dr. King's birthday, at a school named in his honor, and for the purpose of helping students gain equal access to opportunity. Computers for Learning is one of many community investments GSA makes every day that expands the breadth of opportunity for the American people."
Through Computers for Learning, GSA transfers excess computer equipment from federal agencies to schools and related nonprofits, placing computers in classrooms throughout the country. The program helps maximize taxpayers' investments, while reducing landfill disposals of electronic waste. By some estimates, re-using just one computer prevents 30 pounds of hazardous waste and 77 pounds of solid waste from entering landfills, and prevents over 17 gallons of water and 32 tons of air from being polluted.
Kwame Johnson, PowerMyLearning Greater Atlanta Region Executive Director, said: "We are honored to expand our long-standing partnership with Martin Luther King Jr. Middle School to include participation in GSA's Computers for Learning program. Our founder established the Computers for Learning program as a White House fellow and it is great to see her efforts come full circle. This partnership represents our full commitment to transforming traditional classrooms into 21st century learning environments."
"As our students prepare for the online Georgia Milestones exam, these computers will ensure that every 8th grader at King Middle has the requisite access," said Barbara Shae, Martin Luther King, Jr. Middle School Vice Principal. "I'm energized and excited about the future."
This computer donation is part of a broader GSA initiative to underscore the agency's role as a catalyst for economic development in communities across the country. Schools and educational non-profit organizations interested in learning more about the Computers for Learning program can visit www.computersforlearning.gov.