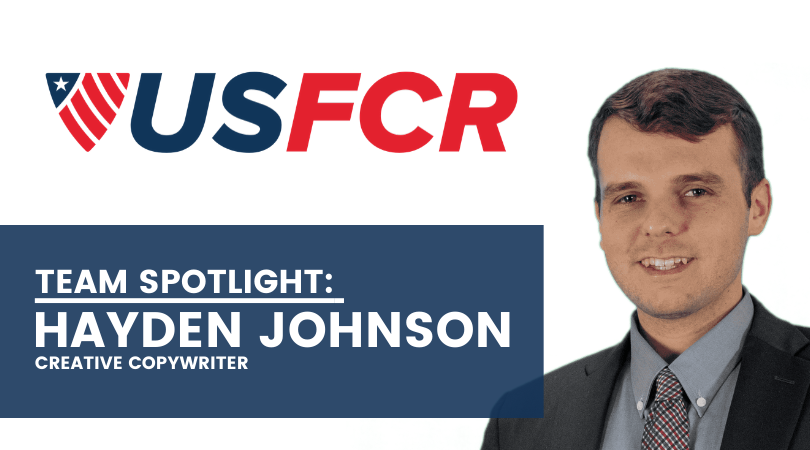 Since 2018, Hayden Johnson has been writing and editing content about the federal marketplace. At US Federal Contractor Registration (USFCR) he helps keep clients informed about services that can help them succeed in federal contracting.
Prior to working at USFCR, Hayden Johnson worked as a freelance journalist and copywriter. With his background in news, he knows the importance of getting his readers the most up-to-date and accurate information.
To him, one of the greatest assets that any business can have is knowledge. This is especially true in the federal marketplace where policies and regulations are always changing. Being well-informed about the newest trends and rules is a competitive advantage all on its own.
A major part of his job is maintaining the USFCR blog. The USFCR blog features content ranging from news, information for new vendors, videos, podcasts, and much more. Businesses can get instant, daily, weekly, and monthly updates directly emailed to them for free by subscribing to the blog.
To find out how USFCR's services can help your business succeed in federal contracting, you can find several of the case studies has has developed on the USFCR's resources page. Each case study breaks down step-by-step how USFCR's services have helped businesses secure their first government contract.
As a Creative Copywriter, Hayden Johnson specializes in:
Blogging
Developing Educational Content
Creating Video Scripts
Press Releases
Case Studies
Overall, USFCR Marketing and Development Team is a multidisciplinary department specializing in digital asset management and content creation. This includes webinars, USFCR Academy Live shows, social media, and blog content. The department also develops online capabilities statements for the Simplified Acquisition Program and features for Advanced Procurement Portal.
About USFCR