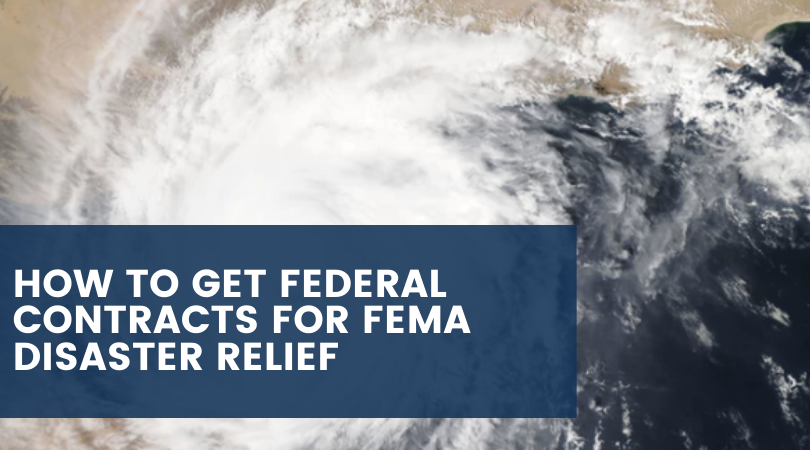 Update April 23, 2020:
For information on COVID-19 related FEMA opportunities, visit this page.
Before and after a disaster strikes, FEMA needs help from vendors like you. For almost a decade after Hurricane Katrina hit, there were still contracts being written for related relief work. With that in mind, there are plenty of opportunities in this sector of government contracting. To gain access to these opportunities, you will need to be registered in the System for Award Management (SAM).
The best time to register in SAM for this type of work is before the disaster hits. The second best time is right now. If you wait until it's on the evening news, then you've already missed your ticket. With how long it takes to get registered, those opportunities will be up and gone by the time it's completed. Having a compliant SAM registration means getting right to work when the next disaster strikes.
FEMA Spending
At US Federal Contractor Registration, we help vendors beyond their SAM registration. We give them a plan on how to market themselves toward FEMA contracts. We alert them on current opportunities with FEMA and the ones that lie ahead. It's about giving you advantages that your competitors do not have.
Emergency contracts are also a great way for your business to break into the federal space. The first, and most obvious, is that they are profitable. The second reason is that they lay your foundation for success in the federal marketplace. When you complete a FEMA contract, you develop a past performance rating (aka your grade from the gov't). Having a great past performance rating makes it more likely that you will win more and more contracts down the line.
Remember, winning an emergency contract isn't just about being registered. You need to know how to identify which opportunities are right for your business. You also need to know who in the government you need to contact to land these opportunities. This is what we offer here at USFCR. Not just compliance, but a path to success.
Request more information below or call us today to find out how your business can help out with the next disaster response.