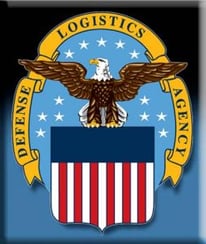 In the wake of Hurricane Harvey (now Tropical Storm Harvey), several government agencies have deployed teams to Texas and Louisiana, and, to bolster these teams, have released solicitations for contractors who can provide specific types of services.
Today, August 30, the U.S. Defense Logistics Agency released a sources sought notice for contractors who can potentially provide emergency roof repairs and damage assessments related to destruction caused by Hurricane Harvey, at DLA Distribution in Corpus Christi.
The DLA, in its sources sought notice, invited interested and capable contractors to respond with a brief capability statement, contact information (i.e., name, phone number, and e-mail address of someone authorized to negotiate on behalf of the company), and an affirmative response that the company is willing and available to call upon for emergency service, as a result of the damage that Hurricane Harvey caused.
Interested and capable contractors must e-mail the above information to Contracting Officer Karen D. Ghani at karen.ghani@dla.mil and Contract Specialist Donna A. Kautz at donna.kautz@dla.mil by no later than Friday, September 1, 2017. The DLA, in its sources sought notice, said it will accept rolling responses past this date.
Businesses interested in bidding on and receiving contracts from the government must be registered with the System for Award Management (SAM) database and have as part of the Registration all current Representations and Certifications.
US Federal Contractor Registration, the world's largest third-party government registration firm, and a firm that not only helps companies survive but also thrive, completes the required Registrations on behalf of its clients. It also makes available information about opportunities like this, as well as training on how to locate, research, and respond to opportunities.
We also make available for our clients and for contracting officers our proprietary Advanced Federal Procurement Data Search (AFPDS). Our Advanced Federal Procurement Data Search (AFPDS) gives you in one place instant bid notifications, bid proposal prospecting, and information about government procurement officers. We make this search tool available to clients, as part of our commitment to helping each and every USFCR client succeed and thrive as a government contractor.
For contracting officers, the AFPDS gives them in one place access to a database of available contractors and also a place to post information about opportunities. Contracting officers get free access to AFPDS. We also provide interested contracting officers a list of contractors who may be able to provide a service and/or product that they need.
For more information, to get started with a SAM registration, to learn more about how US Federal Contractor Registration can help your business succeed, to find out how we can help you complete the processes necessary to become certified as one or more types of small business(es), and/or to speak with our federal training specialists about how to craft a memorable proposal, call 877-252-2700, ext. 1.