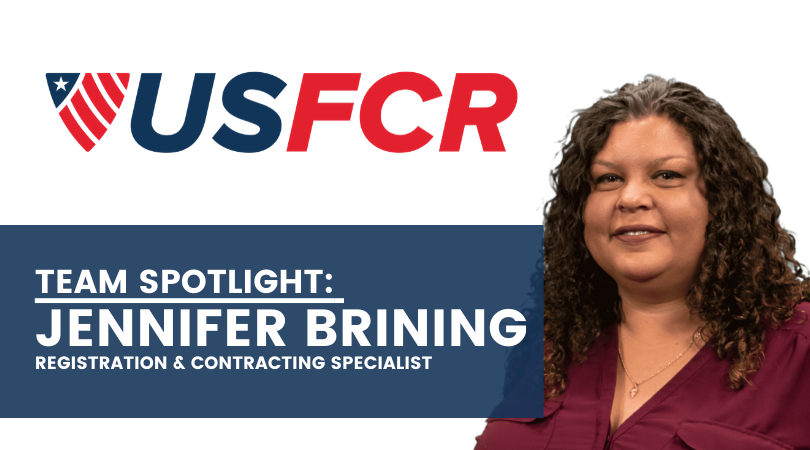 Since 2019, Jennifer Brining has been helping businesses get started in the government contracting sector. She aims to bring her genuine passion for sales to the clients she works with in order to help them sell to the federal government. 📆 Schedule a call with Jennifer.
At US Federal Contractor Registration (USFCR), Jennifer's job as a Registration & Contracting Specialist is to bridge the gap between businesses and the federal government. Jennifer assesses businesses, their objectives, and connects them to the right USFCR resources for reaching those objectives. This can range from various set-aside registrations, USFCR Academy, and the Advanced Procurement Portal (APP).
Prior to working at USFCR, Jennifer worked in sales, selling accounting services for businesses and health insurance.
As a Registration & Contracting Specialist, Jennifer Brining specializes in:
The Advanced Procurement Portal
SAM Registrations
Simplified Acquisition Procedures
Building Relationships with Federal Agencies
Education Covering Government Contracting
For every USFCR client, Jennifer seeks to build a strong working relationship based off trust. To her, that is the foundation of success.
About Registration & Contracting Specialists