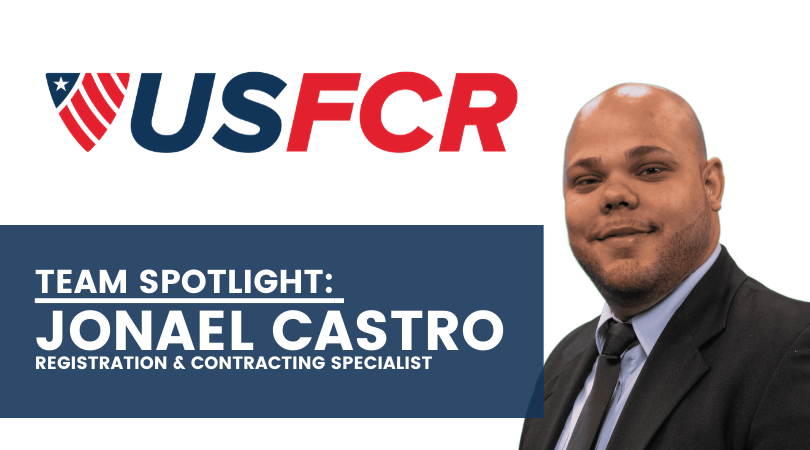 Since 2018, Jonael "JC" Castro has been bringing his personable, easy-to-talk-to, and caring approach to clients. He follows through on his commitments and has a genuine desire for every one to succeed.
At US Federal Contractor Registration (USFCR), JC's job as a Registration & Contracting Specialist is to bridge the gap between businesses and the federal government. JC assesses businesses, their objectives, and connects them to the right USFCR resources for reaching those objectives. This can range from various set-aside registrations, USFCR Academy, and the Advanced Procurement Portal (APP).
Prior to working at USFCR, JC worked in telemarketing, moving onto management and sales.
As a Senior Registration & Contracting Specialist, JC specializes in:
Following Government Procedures
Being Resourceful and Efficient
Building Federal Relationships
Complete Transparency
Providing Assistance for Winning Government Contracts
With his tenacity and resilience, JC is a specialist dedicated to clients long after they have joined the USFCR family.
Jonael Castro Testimonials
"Great company to work with to complete your SAM Registration. Everyone is very helpful!.I would recommend any business that wanted to get into federal contracting to let USFCR, take care of the process for you! Paige and JC are awesome!"
- Keely M.
---
About
Registration & Contracting Specialists