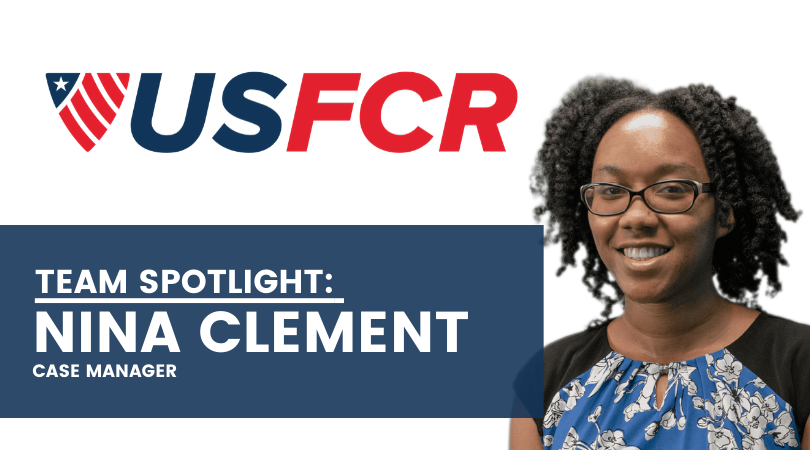 Since 2018, Nina Clement has been helping businesses get in compliance for federal contracting by processing their System for Award Management (SAM ) registrations. As a US Federal Contractor Registration Case Manager, Nina helps clients with her patience and attention to detail.
US Federal Contractor Registration's main service is registration in the System for Award Management (SAM). SAM is the first requirement for businesses seeking to enter the federal marketplace. USFCR's Case Managers handle processing new SAM registrations, updating information for compliance, expiration protection, and renewing existing registrations.
As a Case Manager, Nina Clement specializes in the following:
System for Award Management (SAM) Registration Processing
Core Data
Assertions
Representations and Certifications
Points of Contact
Nina Clement Testimonials
"Nina is an amazing CASE Manager. She was with me every step of the way. She has been consistently accessible via email and phone. She is very responsive and works diligently to help you get things done. I highly recommend Nina Clement for anyone looking for a professional who is here to help her clients succeed."
- Andrea A.
---
"I am very pleased to be working with Nina Clement on the US Federal Contractors Registration Registry. She is knowledgeable, very well-organized, and well-available. I admire his professionalism. I had a lot of luck with her."
- Marina K.

---
"Nina Clement was my Case Manager and made my experience in updating my SAM Registration extremely easy. Nina was patient and persistent in meeting my requirements. She met every timeline she promised, and I am very grateful for her expertise and assistance."
-
About
USFCR Case Management