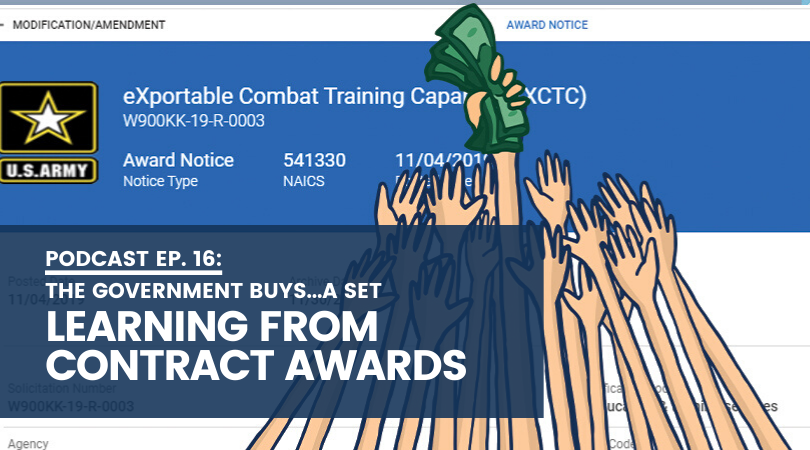 Award Notices are given when a federal agency awards a contract in response to a solicitation. Government contractors can learn a great deal from an award notice in addition to finding out which vendor won the contract and for how much. Just because the contract has been awarded to a vendor doesn't mean the work is over. Roll up your sleeves, it's time to get deep and deconstruct what valuable information is hidden in award notices.
Listen to the Episode
Follow along with the award notice here.
Homework
After listening to the episode, complete the homework to take the right steps forward as a government contractor.
Search for Award Notices: Use your preferred search method to see what Award Notices have been recently awarded in your industry using your NAICS code.
Stay Current on Government Contracting
For more podcast episodes, click the "Podcast" tag below. To get the latest government contracting updates, subscribe to the USFCR blog. "The Government Buys...a Podcast" can be found on Spotify, iTunes, Google Play, and Tune-in.