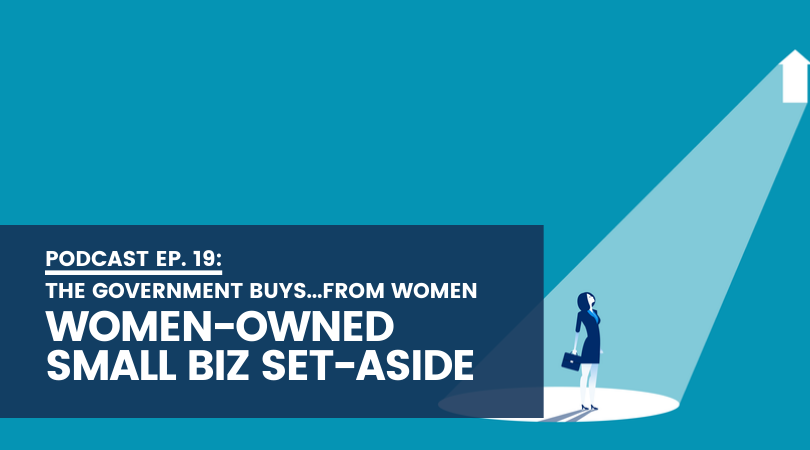 Women-Owned Small Businesses (WOSB) and Economically Disadvantaged Women-Owned Small Businesses (EDWOSB) can be eligible for set asides. Set-asides even the playing field for small businesses. Get your documents together and find out what it takes to qualify on this episode of The Government Buys... a Podcast.
Listen to the Episode
Homework:
Review your business's NAICS Code and then call into USFCR to see if you qualify for one of these set asides. Call in: (877) 252-2700
Learn more about the WOSB and EDWOSB set-asides and how USFCR can assist in your business's registration.
Watch USFCR's webinar on the ED/WOSB set-aside, The Advantage of Being a Women-Owned Business in Government Contracting.
Read More
Check out the story of a business who used the EDWOSB set-aside successfully as a government contractor. Near Me LLC went from SAM Registration to government contracting in four months!
Related Episode
Ep. 13 The Government Buys... Beans - Near Mc LLC (from the above case study) also appeared on TGBAP as a guest. In this episode, learn about their journey as a government contractor as well as how they came up with their clever business name.
Stay Current on Government Contracting
For more podcast episodes, click the "Podcast" tag below. To get the latest government contracting updates, subscribe to the USFCR blog. "The Government Buys...a Podcast" can be found on Spotify, iTunes, Google Play, and Tune-in.