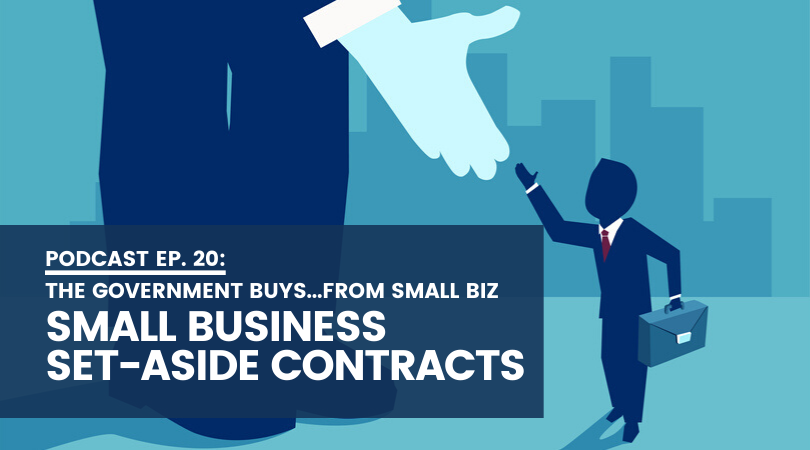 Many people think that government contracting is for well-connected, large businesses, but that is a misconception. Small businesses play a major role in government acquisitions. Thanks to small business programs called set-asides the federal marketplace is accessible to almost everyone. Join us as we root for the underdog in this episode of The Government Buys...a Podcast.
Reading the Federal Acquisitions Regulations (FAR) Part 19 could give you a lot of knowledge about small business programs. But, that might take you a while/bore you to tears. Instead, take a seat and listen to The Government Buys... a Podcast where we'll help you learn with ease.
Listen to the Episode
Homework:
After listening to the episode. Complete the homework to take the right steps forward as a government contractor.
This week's homework is use the search filters in the Advanced Procurement Portal (APP) to find set aside contractsolicitations that match your business's socio-economic status. Those without access to APP can do this on USFCR's Contract Search or beta.SAM.gov.
Extra credit: If you find a solicitation you like, reach out to the contracting officer and introduce yourself. Need help with understanding how to reach out to them? Check out this blog post before you call or send an email.
Stay Current on Government Contracting
For more podcast episodes, click the "Podcast" tag below. To get the latest government contracting updates, subscribe to the USFCR blog. "The Government Buys...a Podcast" can be found on Spotify, iTunes, Google Play, and Tune-in.