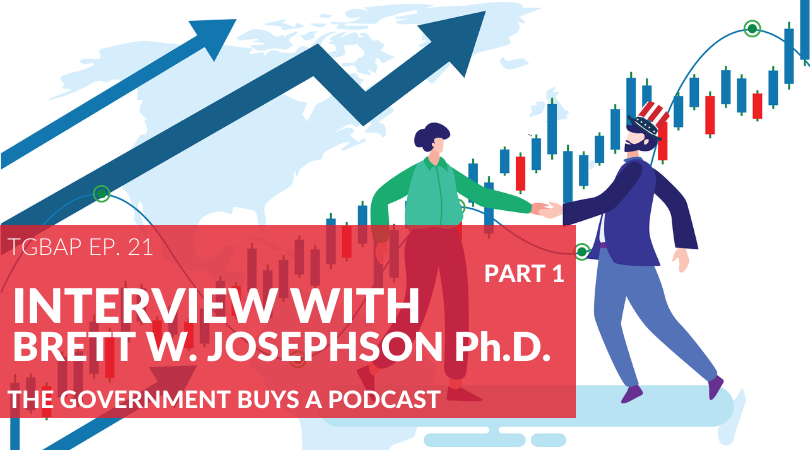 On this episode of TGBAP, we interview Brett W. Josephson, Ph.D. Brett is the Director of Executive Development at George Mason University and an Assistant Professor of Marketing at Mason's School of Business. He is also an Affiliated Faculty member for Mason's Center for Government Contracting. His unique research into government contracting provides insights for businesses moving into the federal market. Part 1 of the conversation explores the major questions one might ask when researching the world's biggest buyer.
Listen to "The Government Buys a Podcast - Interview with Brett Josephson Part 1"
Homework:
Subscribe to the blog to get an update on part two of the conversation with Brett Josephson and future episodes of The Government Buys a Podcast.
Stay Current on Government Contracting
For more podcast episodes, click the "Podcast" tag below. To get the latest government contracting updates, subscribe to the USFCR blog. "The Government Buys...a Podcast" can be found on Spotify, iTunes, Google Play, and Tune-in.