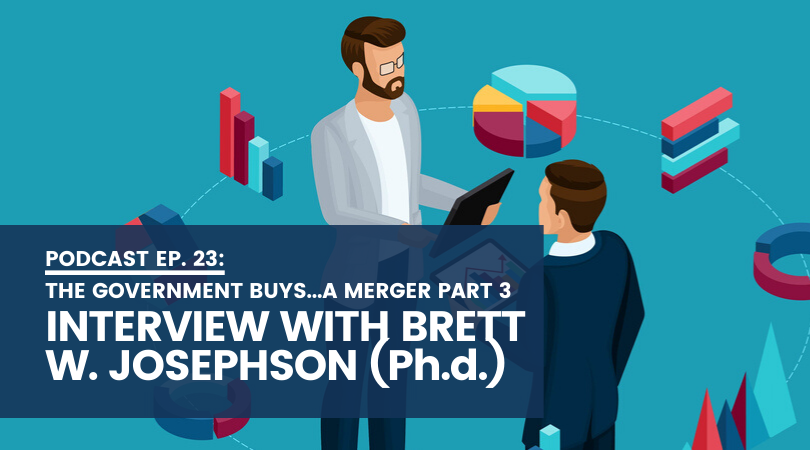 On this episode of The Government Buys a Podcast we interview Steven Lee, Founder and Director of Research and Analytics for Rotunda Solutions, a systems engineering and data analytics consulting firm. We learn about how this Service Disabled Veteran Owned small business, Rotunda Solutions, was hired by the US government to streamline processes and improve efficiency. Steven is joined by TGBAP Alumni Brett W. Josephson, Assistant Professor of Marketing at George Mason University, who also works as a consultant with Rotunda Solutions to provide valuable insight regarding the federal marketplace.
Listen to "The Government Buys a Podcast - Interview with Brett Josephson Steven Lee"
If you missed Part 1 of the conversation, listen to that episode here.
If you missed Part 2 of the conversation, listen to that episode here.
Homework:
For those with access, log into The Advanced Procurement Portal and optimize your search settings to get the most suitable contracting opportunities in your Federal Feed.
Read More
In 2018, Brett Josephson and his team published, "Uncle Sam Rising: Performance Implications of Business-to-Government Relationships." Access the publication here.
USFCR Academy can teach you a lot and help you win contracts. But, if you're looking for the actual degree, you may want to consider GMU's Center for Government Contracting.
Stay Current on Government Contracting
For more podcast episodes, click the "Podcast" tag below. To get the latest government contracting updates, subscribe to the USFCR blog. "The Government Buys...a Podcast" can be found on Spotify, iTunes, Google Play, and Tune-in.