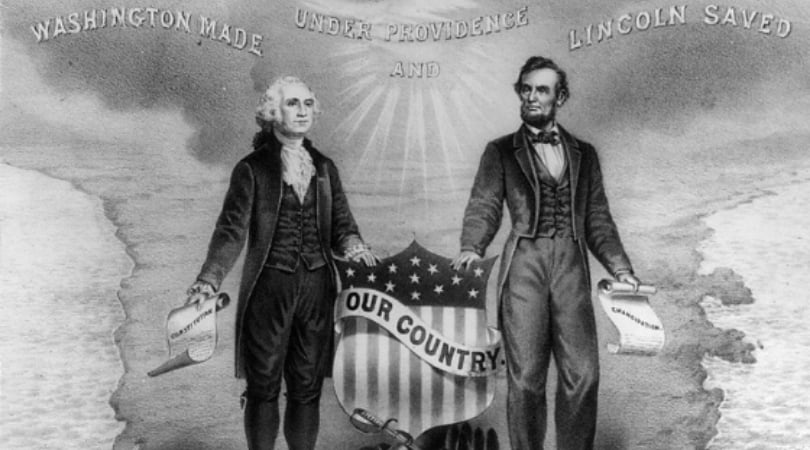 President's Day is celebrated on the third Monday of February. Originally, it began as a celebration of George Washington who was born on February 11, 1731. Later on, it grew to become a celebration of Washington and Abraham Lincoln. Lincoln was born on February 12, 1809.
Just who is celebrated on President's Day can vary. Sometimes it's just about Washington, sometimes it's Washington and Lincoln, and sometimes it's just all American presidents in general. In this blog, we're going to break down quotes from Lincoln and Washington and how their wisdom can help you find success in federal contracting.
"It is better to offer no excuse than a bad one."
Context: The first president said this in a letter to his niece, Harriet Washington, on October 30, 1791.
Core Value: Responsibility
Takeaway for Contractors: Stop giving yourself excuses in not just government contracting, but in any facet of your life. Always request a debriefing to find the exact reason why you didn't win the contract.
Learn from it and grow from it. Use it to place a better bid the next time around. Excuses are one of the biggest roadblocks to success in life. There is no room for excuses, let alone bad ones, in this sector.
"Rise early, that by habit it may become familiar, agreeable, healthy, and profitable. It may, for a while, be irksome to do this, but that will wear off; and the practice will produce a rich harvest forever thereafter; whether in public or private walks of life."
Context: George Washington first said this in a letter to his adopted son George Washington Parke Custis in 1798.
Core Value: Good Habits = Success
Takeaway for Contractors: There are many who boast the benefits of being "being early to rise" (bonus if you recognize that founding father). You give yourself time alone every day to contemplate, plan, and think of the bigger picture. This extra time, while everyone else is just running on "day-in and day-out" schedule, will provide you with a huge advantage in your many facets of life. Whether you're an early bird or a night owl, dedicate a little bit of time in your day for:
Contracts
Subcontracts
Networking with Primes
Building Your Knowledge
"It is infinitely better to have a few good men than many indifferent ones."
Context: Written in a letter to James McHenry, America's 3rd Secretary of War, in 1798.
Core Value: Quality > Quantity
Takeaway for Contractors: Many people think that small businesses can't compete in government contracting. Many people also don't know much about government contracting at all. If you're a small business, that's even going up against a larger competitor, you have your main differentiator laid out in front of you. As a smaller entity, you're able to offer a greater amount of focus and personability to your federal clients that larger companies can't offer. Plus, you're helping the agency reach their small business goals. Use your size to your advantage and market it to your federal customers.
"Every man is proud of what he does well; and no man is proud of what he does not do well. With the former, his heart is in his work; and he will do twice as much of it with less fatigue. The latter performs a little imperfectly, looks at it in disgust, turns from it, and imagines himself exceedingly tired. The little he has done, comes to nothing, for want of finishing."
Context: Lincoln said this quote in an address to the Wisconsin State Agricultural Society in 1859.
Core Value: Stick to what you're good at doing, you will be successful, and it will make you feel good.
Takeway for Contractors: Time and time again, you will hear that you never want to be (or at least start out as) a jack-of-all-trades in the federal marketplace. Know thyself and your abilities. Pick up contracts that you know you can knock out of the park. This will build up a great past performance record, which will lead to more opportunities. In turn, this will spark and keep your mindset for growth burning.
"Determine that the thing can and shall be done, and then we shall find the way."
Context: This quote comes from a speech that Lincoln made to the House of Representatives on June, 20, 1848.
Core Value: Make a realistic goal and develop a plan to achieve it.
Takeaway for Contractors: For most government contractors, their goal is to use the federal marketplace to scale their business. To grow your business, you need to think critically and break your plan into smaller steps. If you're just a one-person entity, you're not going to bidding on a multi-billion dollar contract with the DoD. Maybe one day you will, but you need to start out small so that you can eventually learn the process. It's better to grow little by little on a consistent basis than to have random spurts. Make a practical plan for a realistic goal, and you will succeed.
"Get the books, and read and study them till you understand them in their principal features; and that is the main thing. It is of no consequence to be in a large town while you are reading. I read at New Salem, which never had three hundred people living in it. The books, and your capacity for understanding them, are just the same in all places.... Always bear in mind that your own resolution to succeed, is more important than any other one thing."
Context: This quote was taken from a letter that Lincoln wrote to Isham Reavis in 1855. At the time, Reavis was an aspiring law student looking for a mentor.
Core Value: Knowledge can be pursued anywhere at any time. You just need to be determined.
Takeaway for Contractors: Reavis wanted Lincoln as his mentor in law, but the Illinois attorney's schedule wasn't compatible with taking on a protege. Instead, Lincoln emphasized that Reavis could study anywhere and learn what he needed to know as long as he was determined. After all, the knowledge he sought was in books.
Today, learning government contracting has never been easier. USFCR offers resources such as the MasterMinds group, our YouTube channel, and our Learning Center for federal vendors. Anywhere with internet access can become a classroom for government contracting. It's up to you to determine how much you want to learn and basically, how much you want to find success in federal contracting.
The Value of Wisdom
Of all three branches of government, the President of the United States of America is probably the most iconic and personable. When you think back on any period of your life, you can remember who served as the president at the time. It was an individual who faced many challenges and developed a unique insight that can only come from working in the Oval Office every day.
This President's Day, take time to think of the lessons and teachings of Washington, Lincoln, and the other great leaders of this country.
"I'm not the smartest fellow in the world, but I can sure pick smart colleagues."
- Franklin D. Roosevelt