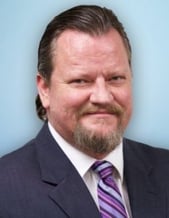 Government Product News, a division of American City & County, asked John Wayne -- our director of federal training -- to weigh in on how contractors should prepare for the end of the fiscal year (September 30). The magazine has been the voice of state and local government since 1909; serves a powerful audience of city, county, and state officials charged with developing and implementing government policy, programs, and projects; and provides readers with news, government trends, policy alternatives, and operational solutions. Government Product News serves government managers, engineers, administrators, department heads, and procurement professionals who specify and buy products and services for city, county, state, and federal governments.
Fiscal year-end brings with it a rush of purchases, many of which are made via simplified acquisitions. Why do agencies have money to spend in August and September? Because many of them save during the year, making sure they have access to a "slush" or "rainy day" fund.
If they don't need to access funds for emergencies, then they get the chance – or give themselves the chance – to finance projects before the federal fiscal year-end on September 30. According to the National Bureau of Economic Research, federal government spending between September 20 and 30 is 4.9 times higher than the rest-of-the-year weekly average.
Fiscal year-end also means that the new fiscal year is starting, and this is another period of increased spending, especially for agencies that used their budgets prior to fiscal year-end, and, as such, put spending on hold until the new budget took effect.
If you want to take advantage of this fiscal year-end spending spree, then US Federal Contractor Registration can help. We are the world's largest third-party government registration firm. We can make sure your firm is correctly registered in the System for Award Management, help you locate opportunities on which to bid, and also help you tailor a bid to increase your odds of success.
You can reach Wayne directly at 877-252-2700, ext. 747. He holds daily bid training sessions for his clients. During these sessions, he helps them determine what to include in their bids, how to price their bids, and how to aggressively pursue government contracts.
You can read the full article on Government Product News here.