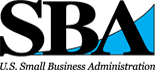 Is it time to rebrand your business? Different from simply freshening up your marketing materials, rebranding means changing the entire "personality" of your business. Your company might be ready for rebranding if:
You've expanded your geographic territory, or your product/service lines
Your existing brand is badly outdated
You've acquired or merged with another business
You've purchased the business and want to show that it's under new ownership
Your current brand is failing to attract awareness in the marketplace or to distinguish itself from competitors
Now that you've decided you are ready to rebrand, how do you do it?
Start by going back to basics and answering some key questions about yourself, your company, your products/services and your customers.
Why did you start your business?
How would you describe your business in an "elevator pitch"?
Are there any elements of your current brand you want to keep?
What makes your products or services unique in the marketplace?
Is your product or service high-end, low-and or somewhere in between?
What is your target market?
What do your customers like and dislike about your business?
What do customers get from your business that they can't get from your competition?
Next, it's time to look at your competition so you can define your brand against theirs. Create a list of your competitors and ask yourself about each one, "What differentiates my company from theirs?" Once you've gone over all of your competitors, you'll have a better idea of what unique qualities your business possesses — what you offer that customers can't find anywhere else.
As you answer all of these questions (take notes!), some common themes will emerge. Jot down words and concepts that come to mind. Think about:
Emotion. What feelings do customers get from your business? Joy, security, excitement, pride, relief?
Purpose. What function does your business serve for customers? Providing advice, saving them money, creating adventure, protecting their homes?
Self-expression: What are customers saying to the world when they buy your product or service? "I'm sexy." "I'm fun." "I'm intelligent." "I'm affluent."
Finally, boil all this information down into a single sentence that will be your brand positioning statement. This statement should sum up what your product or service is/does, your target market, and the primary benefit that your customers get from your product/service. Here are some examples:
Maria's Kitchen is an authentic Mexican catering service whose family recipes and friendly employees enable customers to have fun at their own parties—affordably.
Simple Web Solutions is the web design and hosting service that helps small business owners and sole proprietors create and run professional websites stress-free.
Once you've created your new brand positioning statement:
Work with a graphic designer to refashion the visual elements of your brand, such as your logo, signage, fonts and website design. Depending on how dramatic your rebranding was, this may be a complete overhaul or just a slight tweak that keeps basic colors and symbols intact.
Update your marketing materials as necessary to reflect your rebranding. This may require rewriting to express the appropriate tone and personality for your new brand.
Be consistent in using the new brand identity throughout your business, including your marketing materials, location, business website and social media accounts.
This post originally appeared at sba.gov, and is written by Rieva Lesonsky, CEO and president of GrowBiz Media.