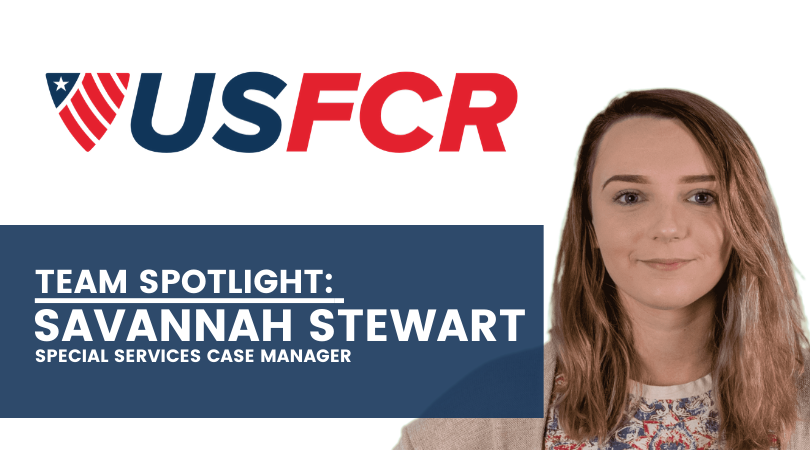 Since 2018, Savannah Stewart has been helping entities get in compliance for various federal programs and set-asides. As a US Federal Contractor Registration (USFCR) Special Services Case Manager, she builds strong working relationships with every client she assists.
US Federal Contractor Registration's main service is registration in the System for Award Management (SAM). SAM is the first requirement for businesses seeking to enter the federal marketplace. USFCR's Special Services Case Managers provide processing and support for registrations after SAM has been complete.
As a Special Services Case Manager, Savannah Stewart specializes the following registrations:
Service-Disabled Veteran-Owned Small Business (SDVOSB)
Veteran-Owned Small Business (VOSB)
Economically-Disadvantaged Women-Owned Small Business (EDWOSB)
Women-Owned Small Business
8(a) Business Development Program
Wide Area Work Flow (WAWF)
Savannah brings USFCR her expertise in various registrations along with a love for conversation and skill in customer service.
Savannah Testimonials
"Being new to the SAM registration , Savannah Stewart guided me throughout the whole process. She was very courteous, patient and professional in her dealings with me. With her guidance we were registered within 40 days."
- Ernest L.
---
"Savannah Stewart helped me with just about everything else. She went above and beyond when it came to holding my hand through all my crazy questions, forms, and other minutiae. She deserves a standing ovation in my opinion. Bravo! This process was mostly pain free and didn't take long once it got started. I have both of my certifications in less than one month. I am thrilled!"
- Wendy W.

---
"Everyone from the beginning of the process to the end was. Frank, Savannah, Mary, Jessica, and Nina were all very knowledgeable and and did a great job communicating throughout the process."
- Joseph N., BluSky Holdings, LLC
About
USFCR Case Management