Government contracts attract every sort of entrepreneur. From the people who get down in the trenches with their men and women, to the ones who can organize a great battle from afar. There is definitely more than one way to get the job done. But, no matter which method you use, you must deliver the required product or service if you want to maintain a favorable rating with contracting officers.
Contract Controversy
Recently, a company failed to deliver on FEMA contracts. FEMA awarded two contracts that totaled around $30 million in compensation to Bronze Star (DUNS# 080829116), a small business with six set-aside classifications and no past performance history in government contracting prior to this award. The contract requirements were to send plastic sheeting and tarps to Puerto Rico's Hurricane Maria recovery effort.
Unfortunately, they failed to secure the inventory to which they were obligated. They attempted to recover on the delivery shortage by offering similar product from China. The government denied the Chinese product and then threatened to sue Bronze Star for damages unless they backed away from the contract.
Any business could find themselves in over their head if they aren't careful when it comes to contracting. Yet, this is no reason to avoid the challenge and deny yourself the payday. So, how to avoid a similar situation?
Know the Requirement. Provide Inventory Facts.
Make sure you follow the instructions on the solicitation synopsis/description and any attached documents when you submit a quote or proposal for a contract. When crafting your proposal and/or bid, make sure you have the delivery method and the supplies ready to go. If the supplies are not in your inventory, you should obtain a letter of supply.
Deviations from the requirement may be necessary. There may be a way for you to state why changes could be necessary and how they will affect cost. If the contracting officer determines that the possibility for change is acceptable, then they can approve the proposal and you'll have a shot at the contract with all options on the table.
The bottom-line is, be prepared to deliver on the obligation. There may not be further discussion once you make an offer. You could become obligated based on that offer. Make it count and you will maintain a favorable rating and continue to win government contracts.
Approach the Proper Contracts
US Federal Contractor Registration can help. Acquisition specialists will provide bid training to give you guidance on contract acquisition. This training will guide your approach to the proper contracts and give you the communications tools to acquire those contracts.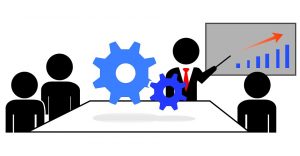 Awards can be issued very quickly. This can be a mixed blessing for the awardee. If the deal is acquired quickly and the solicitation process is shorter, the work can begin right away. However, a quick solicitation leaves room for errors. Having USFCR acquisition specialists and case managers in your corner will provide clarity in the complex process of acquiring government contracts and help you steer clear of contract controversy.