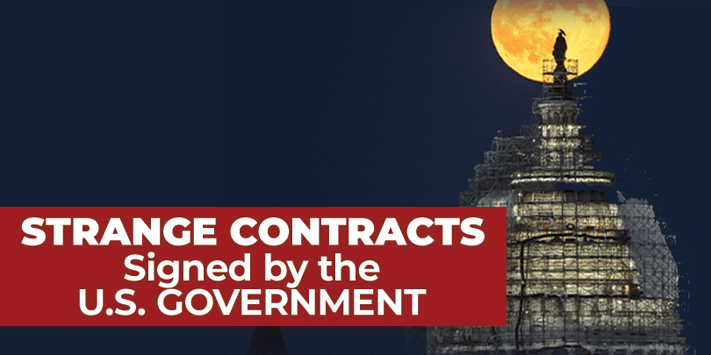 Did the Department of Defense actually spend $4,000 on creative movement classes? Find out about that contract and other strange procurements of the U.S. government in the video below.

In this excerpt from a special Halloween episode of USFCR Academy Live, Training Coordinator Anna Rose illustrates some of the more strange examples of government contracting.
Yes...these contracts actually happened.
In 2016, a three-year $406,980 contract was signed with the VA office in New Orleans for yoga and tai chi classes.

The Smithsonian Institution spent $30,000 on dog and cat food in 2013.

The Railroad Retirement Board paid $10,871.20 for jewelry employee services in 2019.

In 2016, the VA office in Sarasota, Florida spent $13,146.72 on a bingo console.

Winter lodging and ski area rental in Colorado cost the Department of the Army $76,696 in 2018.

The SBA signed a contract for graphic artist services from an independent artist in 2001 for $50,000.
Your Turn
If you think your industry is too weird or your product or service is too "out-there," you should check in with one of the acquisition specialists at US Federal Contractor Registration to see if your future in government contracting maybe isn't so far-fetched.
To find out more about what the government is buying in your industry call:
(877) 252-2700
USFCR Academy Live
The video excerpt above comes from a broadcast of USFCR Academy Live. USFCR Academy Live is a USFCR client-exclusive group that features live video seminars with the best tips and tricks for taking on the federal marketplace. Join us every Wednesday on Facebook at 2:00 PM ET.