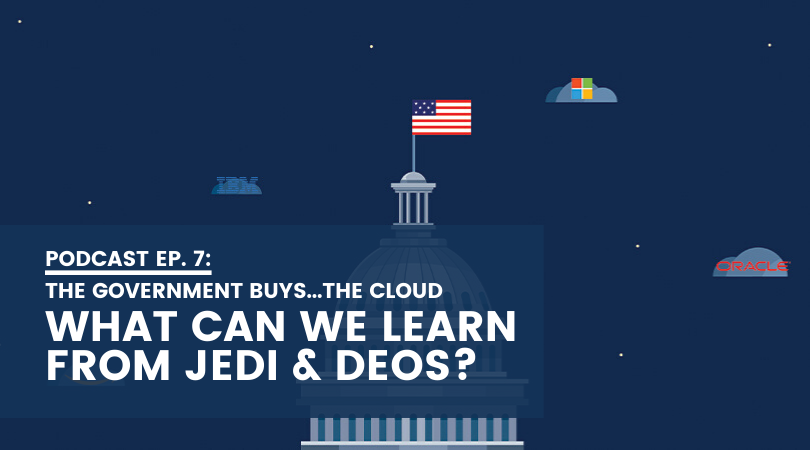 The federal government's cloud contracts called JEDI and DEOS are a drama filled with twists and turns. This story is a display of government contracting at its highest levels, but it relates to the small business too. On this podcast episode, we'll explain what these mega contracts could mean for your business.
Listen to the Episode
Fun Fact
Amazon Web Services, one of the major players in the JEDI contract saga, is a USFCR Verified Vendor.
Helpful Links
Meet this episode's guest, Vice President, Matthew Pulver.
Homework
The JEDI and DEOS contracts are mega, but the process by which the procurement works is similar to any process that the government uses to procure goods and/or services. So, today's homework is to understand The 5 Stages of Government Contracting.
Next Episode
The Government Buys...Medical Supplies. A look at how the SDVOSB set-aside works. DAPA, MSPV and more.
About
"The Government Buys...a Podcast" is a conversation about government contracting between laypeople and experts. Spoken at a pace that is entertaining and educational, each week David, Alex, and their guests look at a different product or service that the government buys. The end goal is to help listeners get a better understanding of government contracting.
David and Alex are media producers at the world's largest and most trusted third-party registration firm —US Federal Contractor Registration. Listen to their unique perspective in the show archives or on new episodes every Tuesday. Join the community at thegovernmentbuysapodcast.com or on the following platforms: