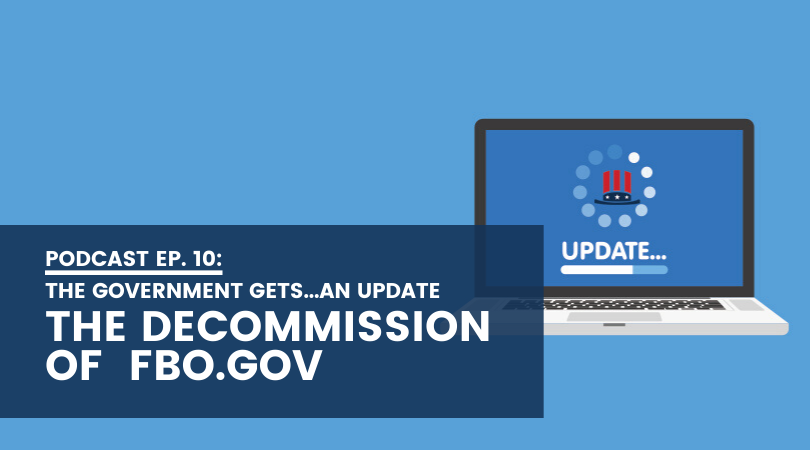 In this episode of "The Government Buys...a Podcast" (TGAP), we sit down with USFCR President Eric Knellinger to discuss the upcoming merger of beta.SAM and FBO.gov. Join us as we deconstruct these impending changes and discuss how The Advanced Procurement Portal can keep you ahead of the curve.
Listen to the Episode
Watch the Visually Enhanced Episode
00:00 Find the whole episode at TGBAP.com
00:10 What is FedBizOpps (FBO.gov) and where is it going?
00:41 Brief history of The System for Award Management (SAM)
01:05 Who is Eric Knellinger?
02:04 USFCR and The Government
03:00 SAM Modernization Chart
03:50 Why did this change take so long?
05:15 Comparison of FBO and beta SAM
06:20 Advanced Procurement Portal (APP)
06:46 Free Access of APP to Government Employees
For the latest in government contracting news, knowledge, and strategies, tune in to a new episode of TGAP every Tuesday on: