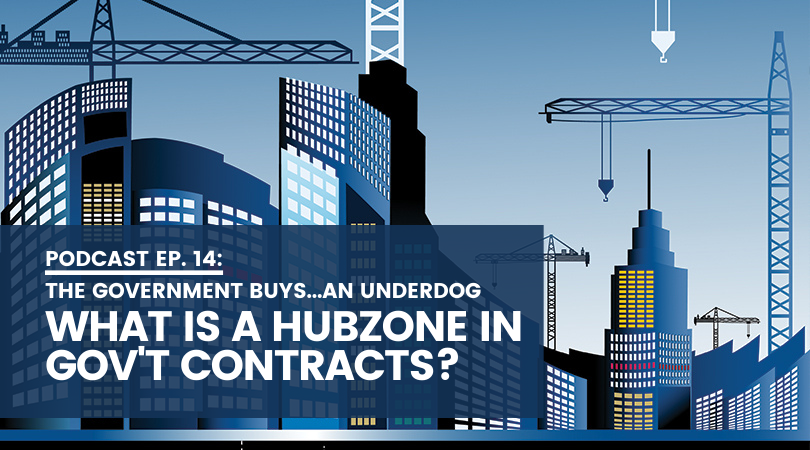 Set-asides give small businesses a major advantage when it comes to winning contracts. If it wasn't for these distinctions, small businesses would have a much more difficult time getting established in government contracting. HUBZone certification is one of the more confusing set-asides to attain and that's why we'll dedicate this podcast episode to understanding it more.
Listen to the Episode
Homework:
After listening to the episode. Complete the homework to take the right steps forward as a government contractor.
HUBZone certification starts with understanding if your business is located within a HUBZone. Use the HUBZone Map to find out if your business is eligible on that front. If not, keep checking back, HUBZones change from time to time. If you are, give USFCR a call at 877-252-2700 to find out what next steps you need to take to get certified.
Employee Residence
Another important factor to consider about HUBZone qualification is where employees reside. The purpose of the set-aside itself is to help drive in money to communities with low economic opportunities. To make sure that this money stays in a community, HUBZones businesses are required to have at least 35% of their employees residing in that area.
Stay Current on Government Contracting
For more podcast episodes, click the "Podcast" tag below. To get the latest government contracting updates, subscribe to the USFCR blog. "The Government Buys...a Podcast" can be found on Spotify, iTunes, Google Play, and Tune-in.