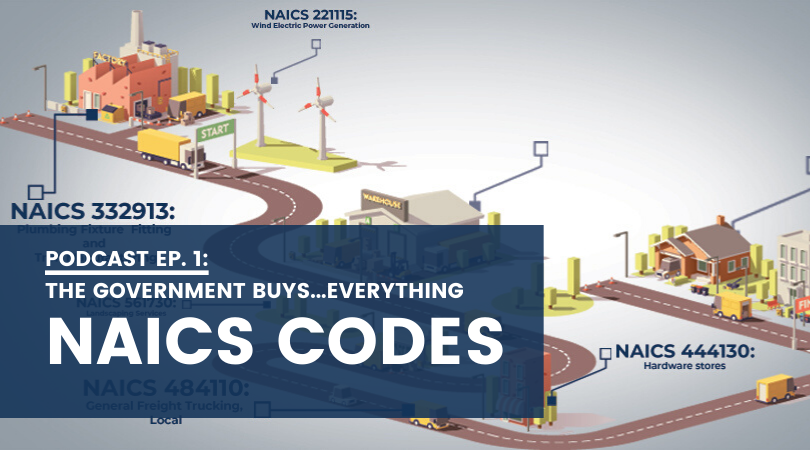 In the first episode of our podcast, we cover NAICS Codes. What are they and how can they help you maximize government contracting opportunities.
Listen to the Episode
After you finish the episode, check out the helpful links and homework below to get the most out of this installment.
Fun Fact
The government buys everything. In the show, we joked about producing podcasts for the government. Think this is far fetched? Here is an actual solicitation's statement of work in which they ask for...a podcast.
Helpful Links
Figure out your NAICS Code at the Census website.
Figure out if you are a Small Business based on your NAICS code using the SBA's small business size standard chart.
Homework
Find an opportunity that matches your industry using a NAICS code search.
Our guide to help you use FBO effectively.
Next Episode
What is SAM?
About
"The Government Buys...a Podcast" is a conversation about government contracting between laypeople and experts. Spoken at a pace that is entertaining and educational, each week David, Alex, and their guests look at a different product or service that the government buys. The end goal is to help listeners get a better understanding of government contracting.
David and Alex are media producers at the world's largest and most trusted third-party registration firm —US Federal Contractor Registration. Listen to their unique perspective in the show archives or on new episodes every Tuesday. Join the community at thegovernmentbuysapodcast.com or on the following platforms: