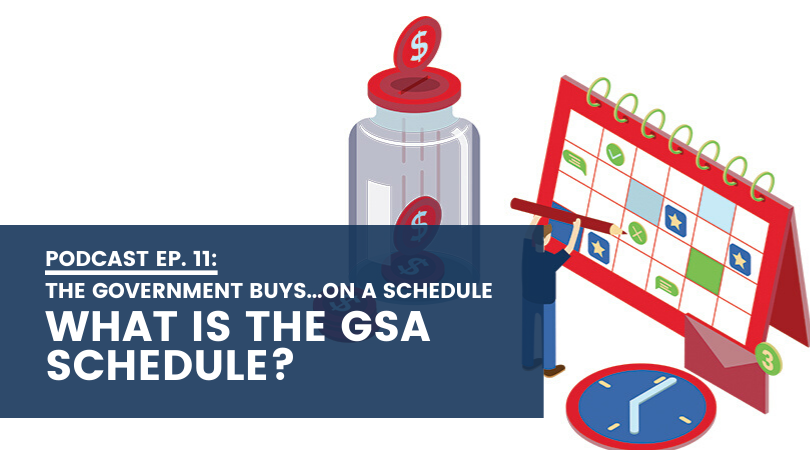 The General Services Administration (GSA) has a big part in the process of government contracting. Some people have a bad impression of the GSA because they are so interconnected into the process. This podcast episode explains it all leaves you feeling like you understand how to use the GSA's resources to make money for your business.
Listen to the Episode
After you finish the episode, check out the helpful links and homework below to get the most out of this installment.
Fun Fact
In 2017, the largest GSA schedule (most sales and most contractors) was Schedule 70 Information Technology - Equipment Software and Services. Check out this graph to see where you industry ranked for 2017.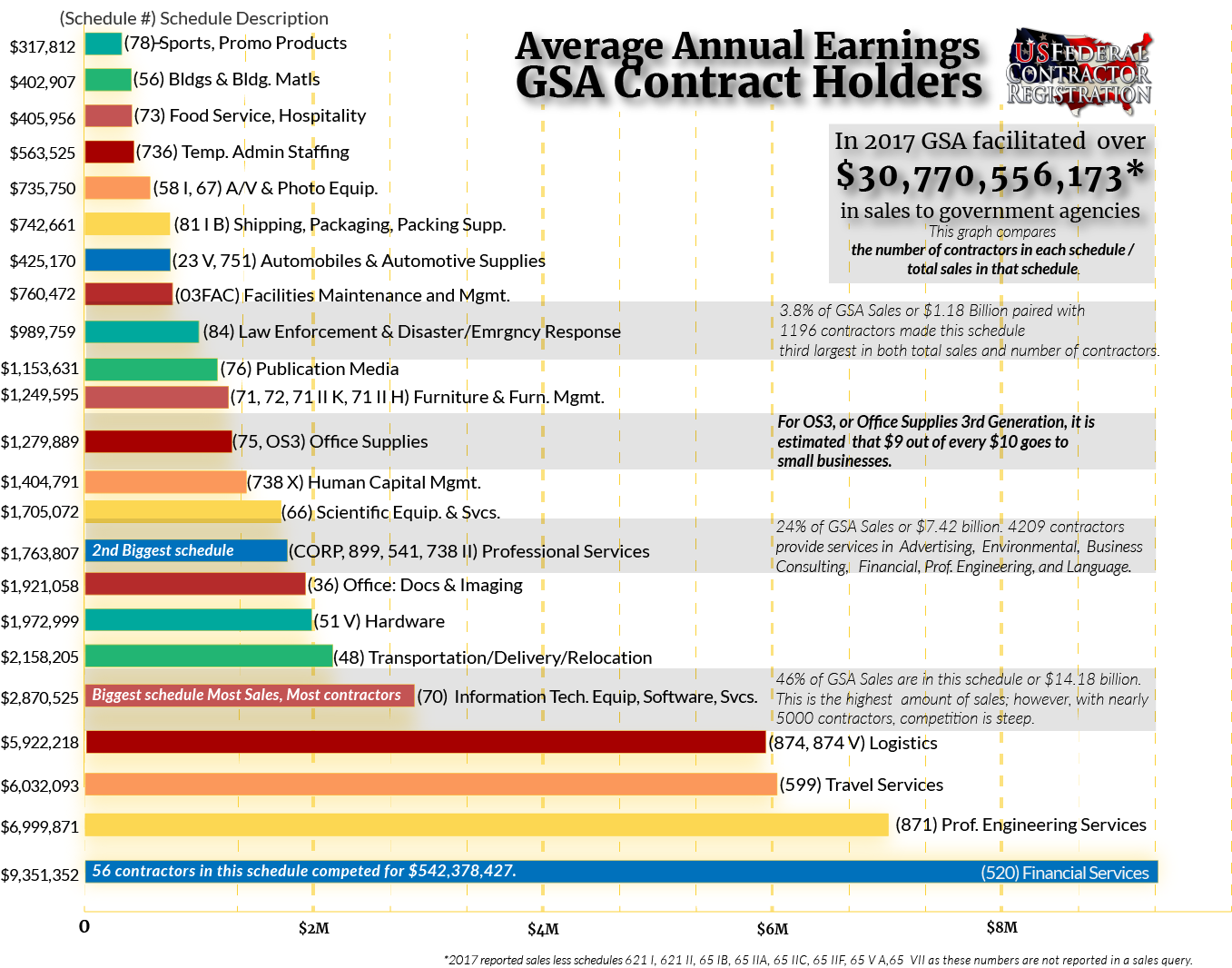 Helpful Links
Get to know this episode's guest, USFCR Senior Acquisition Specialist Brian Lewis.
USFCR can help you find out if you qualify for the GSA schedule and then help you complete your paperwork. Learn more about how USFCR can help you become a GSA Schedule Holder.
Homework
Call in and see if you qualify for the GSA schedule.
1-877-252-2700
Next Episode
DSBS, although it may look clunky and old is actually an important piece of the government contractors playbook. But, where exactly is it and how do you get on it? And also, where is my co-host Alex? Find out next week when The Government Buys...a Narrative.
About
"The Government Buys...a Podcast" is a conversation about government contracting between laypeople and experts. Spoken at a pace that is entertaining and educational, each week David, Alex, and their guests look at a different product or service that the government buys. The end goal is to help listeners get a better understanding of government contracting.
David and Alex are media producers at the world's largest and most trusted third-party registration firm —US Federal Contractor Registration. Listen to their unique perspective in the show archives or on new episodes every Tuesday. Join the community at thegovernmentbuysapodcast.com or on the following platforms: