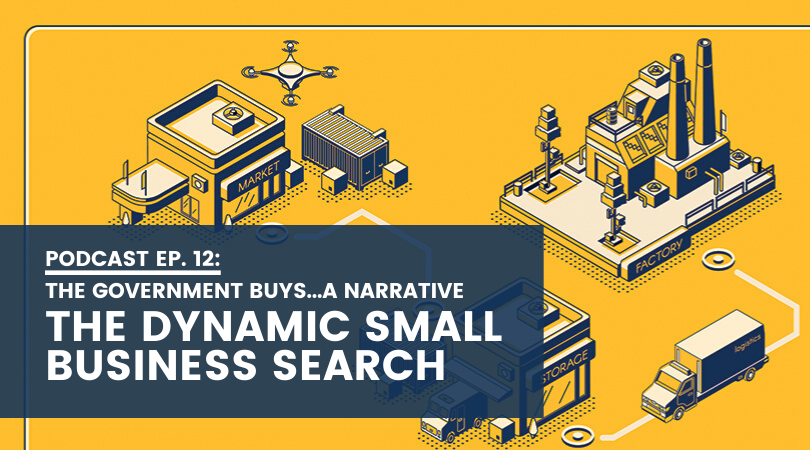 The Dynamic Small Business Search (DSBS) is a portal used by federal agencies to find small businesses for simplified acquisition contracts and micro-purchases. Prime contractors also use it to find subcontractors. In this episode, of "The Government Buys...a Podcast," we get insight from USFCR's experts about the system.
Listen to the Episode
Stay Current on Government Contracting
For the latest news and content on government contracting, be sure to subscribe to the USFCR blog with the field in the upper right corner. "The Government Buys...a Podcast" can be found on Spotify, iTunes, Google Play, and Tune-in.