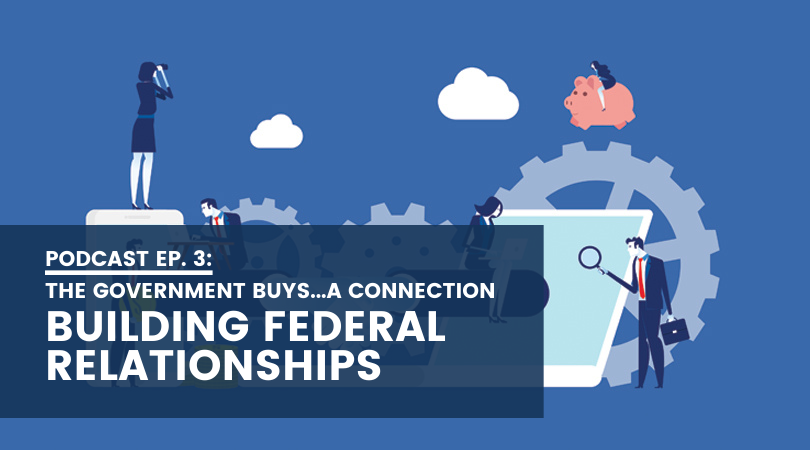 Building relationships with contracting officers is important for winning contracts. This episode of "The Government Buys...a Podcast" will show you how to forge a working relationship with government agencies.
Listen to the Episode
Fun Fact
We made a video version of this conversation between Brady and John too. Watch the visually enhanced version:
Helpful Links
On this episode, Brady explained how he communicated with government contracting officers over the phone, but you may need to communicate with contracting officers via email as well. Follow the tips laid out on this blog post for help with email communication to these individuals.
Homework
Reach out and talk to an acquisitions specialist to see if you're qualified for government contracting. It's free. Call during normal business hours:
877-252-2700
Next Episode
We talk about Presenting Your "Resume" to government buyers (Past Performance).
About
"The Government Buys...a Podcast" is a conversation about government contracting between laypeople and experts. Spoken at a pace that is entertaining and educational, each week David, Alex, and their guests look at a different product or service that the government buys. The end goal is to help listeners get a better understanding of government contracting.
David and Alex are media producers at the world's largest and most trusted third-party registration firm —US Federal Contractor Registration. Listen to their unique perspective in the show archives or on new episodes every Tuesday. Join the community at thegovernmentbuysapodcast.com or on the following platforms: