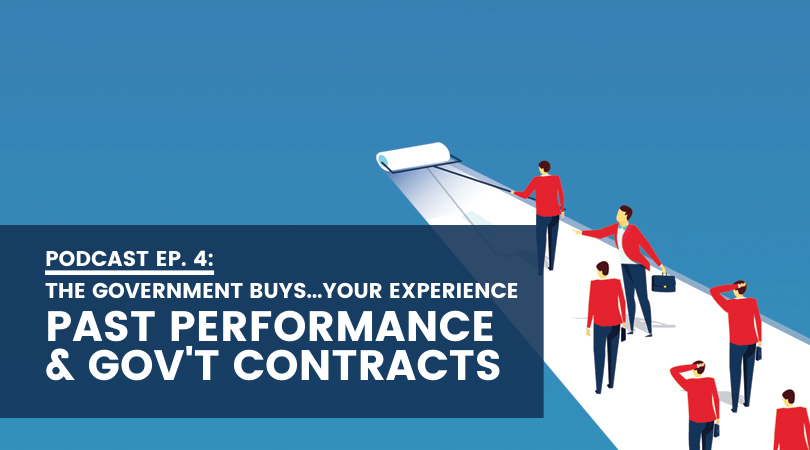 Contracting Officers will look at work that a business has completed in the past to verify that the business is a reliable choice for their procurement needs. Episode 4 of "The Government Buys a...Podcast", explains what past performance the government may review when analyzing your business and also explains how you might present it to them.
Listen to the Episode
After you finish the episode, check out the helpful links and homework below to get the most out of this installment.
Fun Fact
In the near future, Artificial Intelligence will be reading the CPARS system (where the government posts Past Performance). Watch the Federal Insider Live Video where we talk about this new development:
Helpful Links
We talk a lot about CPARS on this episode. CPARS is a government website where some of your past performance will be posted for contracting officers to review.
Homework
Download the CPARS Sample Report to see if you are keeping track of the right information on previous contracts or jobs you have completed. Keep this information organized in your file so you can quickly reference your past performance when the time is right.
Next Episode
Identify your Key Personnel. Who are your team's experts? You should know this because the government is going to ask you who they are.
About
"The Government Buys...a Podcast" is a conversation about government contracting between laypeople and experts. Spoken at a pace that is entertaining and educational, each week David, Alex, and their guests look at a different product or service that the government buys. The end goal is to help listeners get a better understanding of government contracting.
David and Alex are media producers at the world's largest and most trusted third-party registration firm —US Federal Contractor Registration. Listen to their unique perspective in the show archives or on new episodes every Tuesday. Join the community at thegovernmentbuysapodcast.com or on the following platforms: