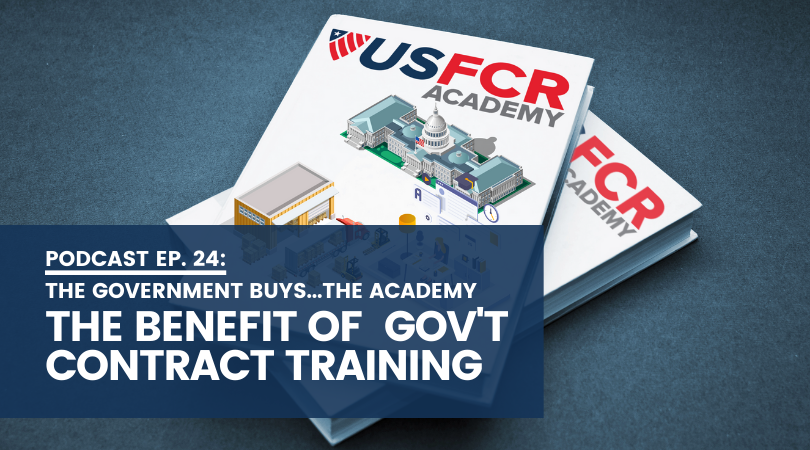 On this episode of The Government Buys... a Podcast, we highlight how the right training can take a business from SAM Registration to their dream contract. Listen to the story of service-disabled veteran and business-owner Craig Williams.
For most contractors, winning their first bid is an extraordinary feat and a major milestone. While attending USFCR Academy training events Williams learned how to effectively sell his services to the U.S. Government which led to 6 federal contract wins and the opportunity of a lifetime. Want to know what lead him to his success? Find out in this podcast episode.
Also, we're going discuss the history of US Federal Contractor Registration, detailing how a 2010 start-up (USFCR) became an industry leader in government contract assistance.
Listen to "The Government Buys...The Academy"
Enjoy an Enhanced Version of this Episode of TGBAP
This episode is available as a visually enhanced version. See the episode concepts in action and get a look "behind the scenes" of The Government Buys a Podcast.
Homework:
After listening to the episode, complete the homework to take the right steps forward as a government contractor.
Be like Craig. Attend a webinar. It might just change your outlook on government contracting. You can do so by by clicking here.
Stay Current on Government Contracting
For more podcast episodes, click the "Podcast" tag below. To get the latest government contracting updates, subscribe to the USFCR blog. "The Government Buys...a Podcast" can be found on Spotify, iTunes, Google Play, and Tune-in.