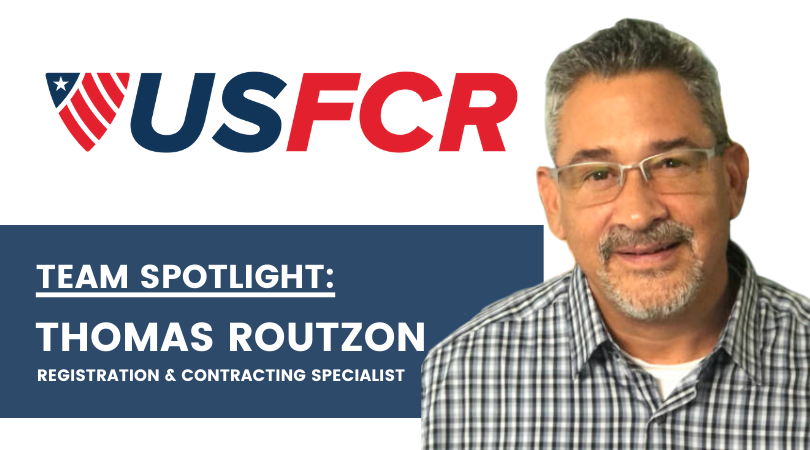 Meet Thomas Routzon, a dedicated Registration & Contracting Specialist at US Federal Contractor Registration (USFCR) with over 15 years of consulting experience. A U.S. Navy veteran from Peoria, IL, Thomas has been with USFCR since 2011 and returned in October 2021. He is passionate about helping businesses grow and prosper in the federal marketplace.

After serving in the U.S. Navy during Operation Desert Storm aboard the USS CHANCELLORSVILLE CG-62, Thomas attended Southern Illinois University, graduating in December 1995. He then spent ten years in St. Louis as a vendor to the U.S. Federal Government, selling copiers before transitioning to consulting.

With extensive experience in assisting businesses with acquiring federal contracts and building their book of business across various government agencies, Thomas is an invaluable asset to the USFCR team. As a Registration & Contracting Specialist, he is dedicated to providing exceptional support and guidance to clients, helping them navigate the complexities of the federal marketplace.
Outside of work, Thomas enjoys reminiscing about his time in the Navy and spending time with family and friends. His commitment to client success and wealth of expertise make him an integral part of the USFCR family.
About
USFCR Case Management