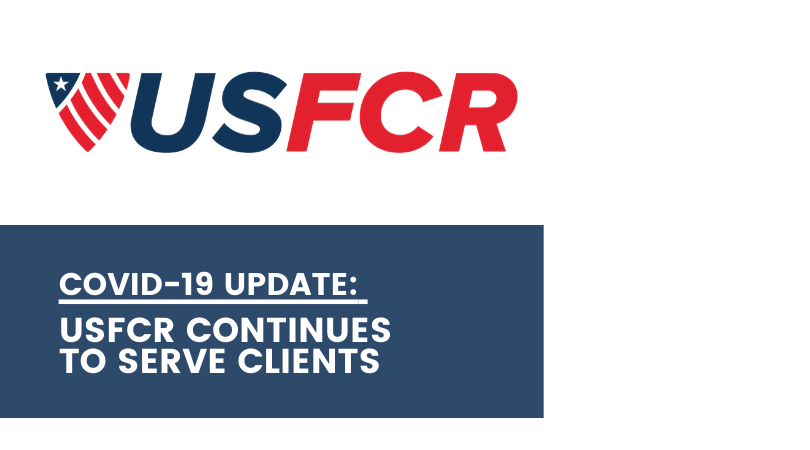 US Federal Contractor Registration (USFCR) will remain in operation throughout the COVID-19 crisis. We have taken the proper measures to ensure the safety of our team members, their families, and to provide service to our clients. Please don't hesitate to contact your account manager, case manager, or our leadership team if you have any questions.
We understand that during such times emergency, government contracting plays a major role in providing agencies with the equipment and services they need to execute relief efforts. We stand ready to assist you with your contracting needs.
Although safety remains to be our number one priority, are teams have coordinated to provide the same quality services we always have throughout this pandemic. At USFCR, we have found ways to work through numerous crises. COVID-19 has its own challenges, but we are ready to meet those challenges and exceed your expectations.
Everyday our leadership meets to share information from leading contracting authorities, governments, local and global businesses, and advisors to ensure our standards and resources are optimal at these teams.
This may be a prolonged national effort and we want you to be fully aware of USFCR's commitment to help you manage your federal registration and contracting needs through this challenge.
For more information about the outbreak, please visit the Official CDC COVID-19 webpage.
For businesses seeking federal aid, please visit SBA Disaster Assistance in Response to the Coronavirus.
For news on how the outbreak is affecting the federal marketplace, check out The Government Buys...COVID-19 Relief.
Sincerely,
The USFCR Family