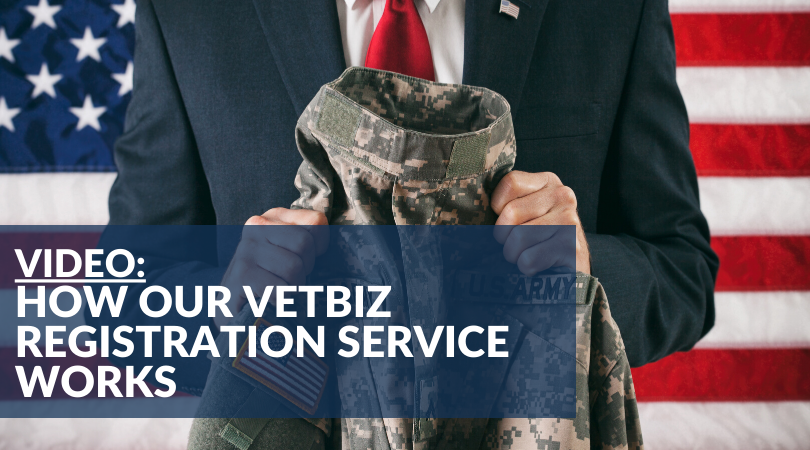 Certification as a Veteran Owned Small Business (VOSB) and/or a Service-Disabled Veteran Owned Small Business (SDVOSB) can help your business win more government contracts. USFCR provides a streamlined process to make sure this process happens error-free and compliantly.
Watch Now
The federal government's goal is to spend 3%, or approximately $40 billion, on SDVOSBs every year. In large part due to the Vets First program through Veterans Affairs (VA), in 2018, over $14 billion was awarded to VOSBs.
Combined spending on VOSBs and SDVOSBs adds up to a larger amount than any other set-aside.
Ready to take the next step?
Get in touch with us by visiting the Veteran-Owned Business information page and filling out the contact form.
Need more
Learn more about the Veteran-Owned Small Business and Service-Disabled Veteran-Owned Small Business set-asides by watching the SD/VOSB set-aside webinar.
Success Story
Jesse Carlow of Veteran's Choice Procurement, dug his heels in on his commitment to be successful as a Veteran-Owned Business. You need to watch his very exciting story.
Stay Current on Government Contracting
For more videos, click the "Videos" tag below. To get the latest government contracting updates, subscribe to the USFCR blog. This video and others produced by USFCR can also be found on YouTube.