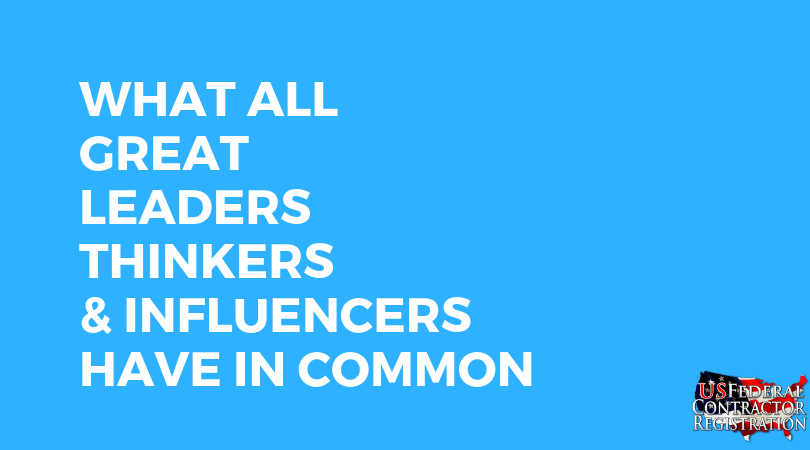 Have you ever tried to achieve a goal, but then you hit a major plateau?
Of course you have...
... unless you're some flawless superhuman.
It could just be a few seconds that you're trying to trim off your mile. Maybe you're trying to build up savings, but then life keeps getting in the w
ay.
Perhaps you've reached this type of plateau in your own business, which is beyond frustrating. You want to reach that next level, you want to grow, but it's just not budging.
And we all know what happens to businesses that stay on a plateau...it leads to a drop.
A universal challenge.
Recorded history runs the span of about 5,000 years. Throughout this period, there have been numerous individuals, love them or hate them, who have made a major impact on the world around them. They've caught our attention, they've captivated us, they've inspired us...but at the end of the day, they're only humans like you and me. They've faced plateaus just like you and me.
What's their secret? What was the ace that they had up their sleeve?
It's quite simple. They all had mentors.
If there's one myth that keeps us from fulfilling our true potential, it's the idea of being "self-made." Even self-taught people had a source of inspiration. Factors such as talent, intelligence, and charisma count. There's no doubting that. People with these types of qualities are all around us. However, how many of them do you think have mentors, coaches, or just individuals in their lives that are always pushing them toward their goals?
Here is just a list of some well-known mentors and proteges:
Socrates → Plato → Aristotle → Alexander the Great
Woodie Gutherie → Bob Dylan → The Band
Maya Angelou → Oprah Winfrey → Dr. Phil
Benjamin Graham → Warren Buffet → Bill Gates
Bill Campbell → Steve Jobs → Mark Zuckerberg
Obi-Wan Kenobi → Anakin Skywalker Luke Skywalker → Ben Solo Rey
That's nice and all, but where can I find a mentor?
Mentors can be found all around us. It's actually quite common to have multiple mentors for different facets of your life. A personal trainer is going to help you get a better mile on that run. Your parents might be your mentors when it comes to buying a house or raising your kids. You might have had a teacher that knew you well and gave you a bit of guidance on what to do after you graduated.
No matter the purpose of getting a mentor, you want someone who:
Knows you personally.
Tells you like it is.
Has encountered similar obstacles.
Gives you advice based on solid experience.
Is thrilled when they see you succeed.
Getting your business over the plateau
In life, there are many paths. In business there's just two:
A). You're growing. B). You're rotting.
Sounds harsh, but there's no way of sugarcoating that. This is also probably why you're reading this blog on a third-party government registration firm as well. You're knowledgeable enough to see that government contracting is a great way to avoid option B, because:
The federal government spends over $500 billion on contracts a year, with 23% of that set-aside for small businesses.
Government contracting is a path to recession-proof revenue.
It will boost the value of your business to help with your eventual exit-strategy and retirement.
Uncle Sam is a reliable customer who you know can pay you (no more chasing around clients for checks).
So what's your key to success in the federal marketplace?
Get a mentor in government contracting. Duh.
What you also want to consider is our coaching and training services as well. These two separate services, which compliment each other well, are here to get you from the ground-up in the federal marketplace. Working with USFCR, you will have a team of government contracting experts guiding you, providing you resources, and motivating you to victory.
Sure, there are other publically available resources available for contractors, but they just want to get you in the door. After all, they are government bureaucracies that need to be impartial and give no preferences to private entities.
We're not impartial and we do have a preference. We prefer it when you are the one signing those award notices, when you are the one getting paid by Uncle Sam, and when your business succeeds.
What are you waiting for?
When you get our training and coaching you get:
Real experts who know you, your business, and your situation.
A full evaluation of your business.
An insight that you might not have otherwise received.
Knowledge of the sector from the ground up.
A free press release when you win your first federal contract.
Plus, as just a USFCR client, you will have access to our private MasterMinds group on facebook. It's a place for you to network with other federal vendors with weekly web seminars from our contracting experts.
If you want to take a few years to slowly learn government contracting and eventually, maybe, win a federal contract... go somewhere else. If you want to get registered quickly, get expert consulting for your business, and get in the fast lane for your first contract, fill out the form below.
It's your choice. Keep your business on the plateau or get to the next level with one of our mentors.