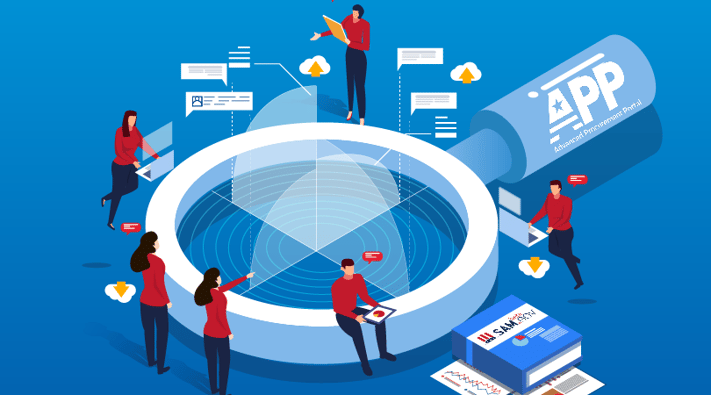 The Advanced Procurement Portal (APP) | A Business Solution to betaSAM
The Advanced Procurement Portal (APP) is the business world's solution to government contract data. Not only does this system siphon procurement data from across different government sources, but APP also untangles government information to simplify government contracting.
Businesses using APP connect contract award data (FPDS) with active bidding opportunities for fast and easy market research.
In APP, business networks can grow and competitors are out in the open with a simple search of all active government contractors.
There is also a completely unique search portal to find all active federal buyers from around the world, track their activity and manage communication with them.
All of this is possible because of the quickness of USFCR to develop new technology in response to business' needs.
In this webinar you will learn how APP can give your business the advantage over other government contractors who are only using betaSAM to find their federal opportunities.
Take Action
Registering for a webinar is one thing. Using this information to win federal contracts is the goal though, right? Before you register for and watch the webinar below, sign up for your business qualification with a Registration & Contracting Specialist.
Your Hosts for This Webinar
Anna Rose

USFCR Academy

David Rockwell

USFCR Marketing
This webinar is limited to the first 500 people. In order to serve as many attendees as possible, please send questions prior to the presentation to USFCR Academy.
---