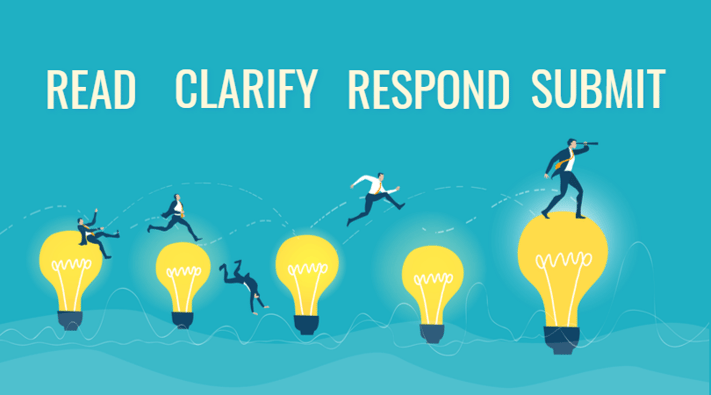 Federal Contract Proposal Writing Techniques, Strategies and Templates
Federal contract proposal writing is a process that can be replicated with proper techniques, strategies and templates. The Federal Acquisition Regulations (FAR) standardize a lot of the process. For those unfamiliar, the FAR is basically the set of rules for federal contracting. The majority of the FAR is dedicated to telling the government how to handle their role in procurement management.
Here is how the FAR outlines the standard procedures for proposal writing and submission.
The FAR provides a blueprint for responding.
The FAR also dictates fair practice for communication between government and business.
And in contrast to FAR standards, due to human nature there are additional strategies to get noticed by the proposal analysts.
Is your business qualified for government contracting? Before the webinar, sign up to get your business qualified for federal contracting. This process provides a comprehensive overview of your business's federal contracting capabilities as well as helps determine if there is a viable market for your products and services.
In this webinar you'll learn how to quickly read solicitations, isolate the relevant information, ask the proper questions, respond to requirements with precision, submit responsive offers, and follow-up in an appropriate manner.
Take Action
Registering for a webinar is one thing. Using this information to win federal contracts is the goal though, right? Before you register for and watch the webinar below, sign up for your business qualification with a Registration & Contracting Specialist.
Your Hosts for This Webinar
Anna Rose

USFCR Academy

David Rockwell

USFCR Marketing
This webinar is limited to the first 500 people. In order to serve as many attendees as possible, please send questions prior to the presentation to USFCR Academy.
---