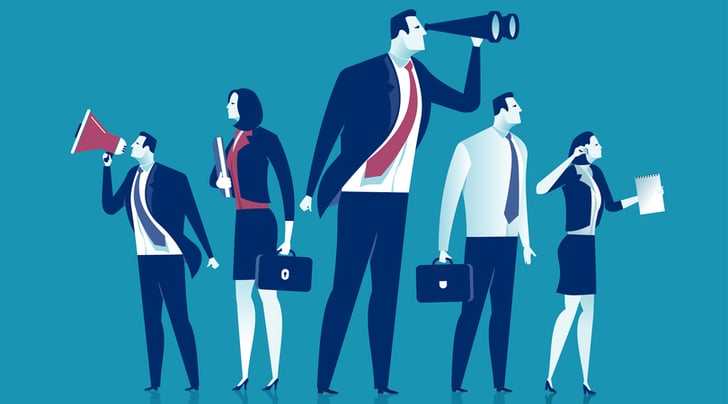 Go Solo or Team: Part 2 - Federal Contracting Business Partnerships
Small businesses can take advantage of federal spending requirements by leveraging their size and socio-economic status. To enhance efforts even further, businesses can team, partner and merge in order to maximize their benefits from the Small Business Administration's (SBA's) small business programs.
In this webinar you'll learn why partnerships, teaming agreements and joint ventures can help you win more contracts. You'll learn the basics of what it takes from a legal and business standpoint to form these agreements. USFCR provides helpful tools for managing a large or small network.
This topic can be heavy because it can change the trajectory of your business. And if you don't handle your partnerships well, you're ship is as good as sunk. The government needs to eliminate as much risk as possible when selecting your business for a contract, so keep that in mind with the topics in this webinar.
Webinar Topics
Why teaming, partnering and merging can be good for you and what to look out for when making these decisions
What is required for teaming, partnering and joint ventures from a legal perspective
What tools are available to make this networking easier
Take Action
Registering for a webinar is one thing. Using this information to win federal contracts is the goal though, right? Before you register for and watch the webinar below, sign up for your business qualification with a Registration & Contracting Specialist.
Two Part Series
If you're a lone wolf type, you may be thinking that all of this teaming talk is a little over the top. You might want to consider just watching part 1 in this series about brokering on federal contracts. Sole proprietors perform well as brokers. After you get your feet wet with that, you may want to return to this webinar to see how teaming can take a broker to the next level of profitability.
Watch Part 1 here: Go Solo or Team: Part 1 - How to Become a Broker on Federal Contracts
Your Hosts for This Webinar
Anna Rose

USFCR Academy

David Rockwell

USFCR Marketing
This webinar is limited to the first 500 people. In order to serve as many attendees as possible, please send questions prior to the presentation to USFCR Academy.
---