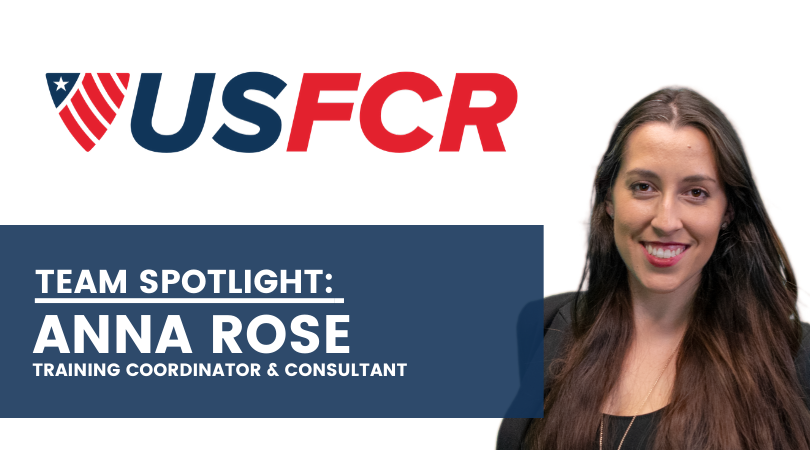 Since 2018, Anna Rose has been helping businesses find success in the federal marketplace. Through her training programs and webinars, she has taught hundreds the key information they need to know to bid on federal contracts successfully.
At US Federal Contractor Registration (USFCR), Anna's job as a Training Coordinator & Consultant is to teach businesses how to grow through federal contracting. Her role includes creating education content on the USFCR blog, hosting live Q&A webinars, administering bid training, and designing curriculums for USFCR Academy students.
Prior to working at USFCR, Anna worked as a teacher. In her career, she has taught everyone from preschoolers to business owners.
As a Training Coordinator & Consultant, Anna Rose specializes in the following:
Curriculum Creation
Facilitation of USFCR Academy, Webinars, and Bid Training
Hosting and Designing Live Webinars and Training
Writing Blog Posts on Weekly Topics
One-On-One Consultation
Anna brings USFCR clients an enthusiastic and patient approach to teaching. For many business owners, she serves as a resource of knowledge for the federal marketplace.
Anna Rose Testimonials
"The first training call was great, Anna lined me out fast and easy on what to do next, I have some homework to complete before our next meeting to get my business to the next step, is exactly what I was hoping for in the training. I cant wait until next week. Thank you Anna."
- Dustin B.
---
"I really enjoy your training style. It looks like you love teaching and sharing good information - thank you for that! Looking forward to learning more from you."
- Lindagail C.

---
"Having attended training with Anna for about two weeks now, I want to let you know what an outstanding job she is doing. Anna is well prepared for each session and is extremely knowledgeable on the subject."
- Linda Z.
About USFCR